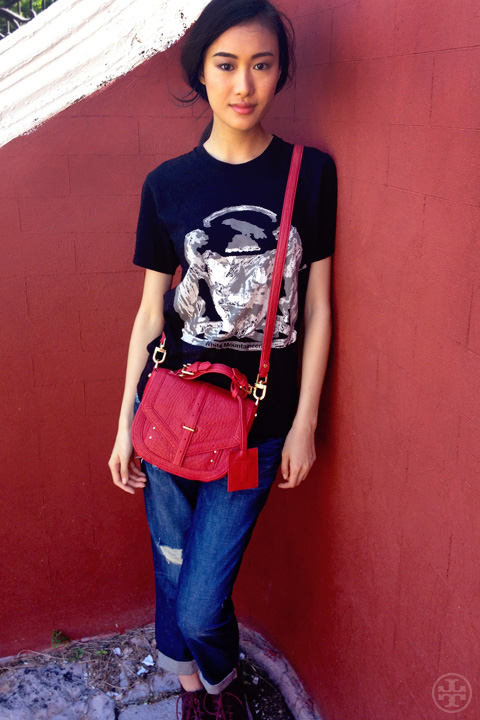 The Chinese model talks New Year traditions, growing up in China and moving to New York.
This is the year of the snake…
Which was the year I was born, so it will be either a really good or really bad year for me.
To make sure it's a good year…
A friend or family member needs to give me something red.
On Lunar New Year's Eve…
My parents cook a delicious meal of steamed pork, beef and dumplings. We drink Chinese white wine, play mahjong after dinner and watch the government's New Year's show, which features every big talent. We also light fireworks to get the ghosts to leave.
I grew up in…
Kaifeng, a city in the province of Henan, an hour and a half from Beijing by plane. It is in the middle of China.
I came to New York…
When I was 18 for high school. I lived by myself in Queens and had to make money. A friend knew a modeling agent. I went to a scouting call and started modeling. I can't believe I'm here today.
In this picture I'm wearing…
J brand jeans, a White Mountaineering for Lane Crawford t-shirt, Theyskens' Theory shoes and Tory's 797 Crossbody Pouch.
Best style tip…
Don't copy the style of others. Wear what looks good on you.
New York…
Gives me energy. As soon as the plane lands I get so happy. I have a lot of Chinese friends here and we go out to dinner every night!
My goal this year is to…
Run the New York City Marathon. I did the San Francisco Half Marathon, which was my first time running distance. The hills were hard, but I want to do it again.