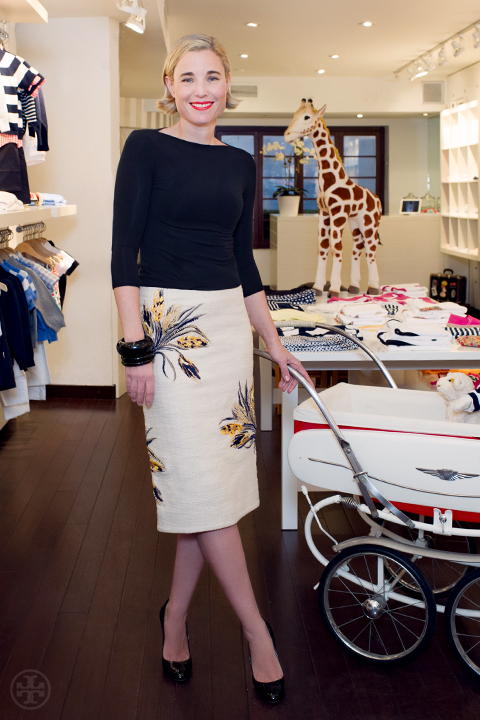 Balancing family and work — in a single day — with the designer behind Baby CZ and Carolina Zapf Cashmere

6:30 AM

Wake up and make breakfast for my three children, Sophie, Lily and Nicholas — toast, oatmeal, pancakes, fruit, fresh orange juice…. It is like a restaurant, but I believe children need to have a good breakfast at home. Rush to get them all ready to catch the school bus.

7:30 AM

Power walk around the Jacqueline Kennedy Onassis Reservoir in Central Park. It is a time for me to focus on the day ahead, all while enjoying the sun rise and being in nature. Followed by daily gym workout.

8:30 AM

Get ready — my day is long and diverse. Right now, as it is so cold, I favor skinny pants, Chanel flat boots, a J.Crew cropped blazer, a cashmere turtleneck from my own company, Carolina Zapf Cashmere, and I add one great piece of large jewelry by Janis Savitt.

9:00 AM

Go to the office, which is — thank, God — across the street from our home. Plan the day with my team. Work on planning our upcoming Fall 2013 fashion show and prints for Spring 2014.
11:00 AM

Stop by Madison Avenue store to discuss Spring 2013 arrival and merchandising. I love being at the store meeting customers and their children. It's always such a joy.

12:30 PM

Lunch with my friend Brian Atwood. Always so much fun!

2:30 PM

Meet with Korean rep to plan our Fall 2013 campaign, have a quick coffee and a piece of dark chocolate I cannot live without.

4:00 PM

Drive to pick up my son from fencing. Believe me, there is nothing cuter than an 8 year old in a fencing uniform.

5:30 PM

Do homework with my children. Catch up with their day with a fun, Lego-building session.

8:00 PM

Slip into an Alaïa dress and meet my husband for dinner at Sant Ambroeus. Go home and eventually... SLEEP.