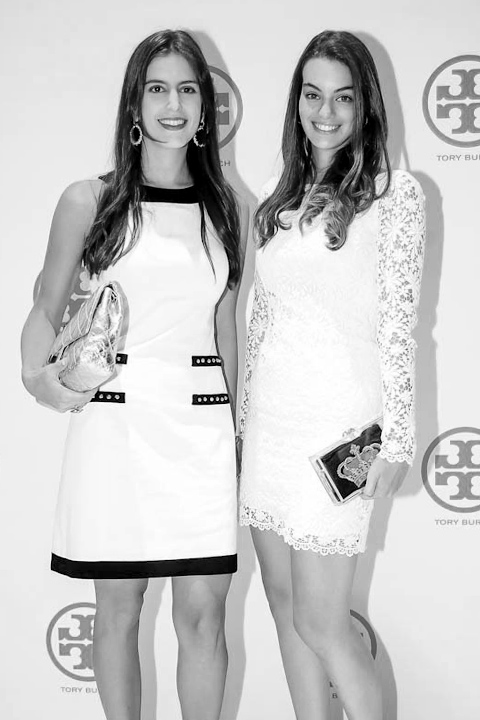 In town for fashion week? Fashion bloggers Katharina Afrange Tuch (left) and Paula Proushan of Mundo PK shared their insider intel on where to eat, sleep, drink, shop and even jog.
We love fashion week in São Paulo because…
It's that one time of the year that the city breaths fashion!
Designers we're looking forward to seeing…
Many of our favorites, like Gloria Coelho and Reinaldo Lourenço, are not showing so we're looking forward to seeing Osklen, Colcci and Tufi Duek.
The best place for a midday cocktail between shows is…
A good fashionista never leaves for a drink in between shows; they use this time to write reviews. Also, with the chaotic traffic of São Paulo, it's impossible to make it back if you leave. Bienal, where shows happen, has a cafe. However, if you really need a break, Hotel Unique is the best and nearest option.
And the best place for an evening cocktail is…
Numero — it's a lounge/restaurant/club. Its coxinhas are yummy! Brasserie Des Arts is also nice! Ask for the caneca drink.
Not-to-be-missed restaurant for dinner (and what we order)…
Naga! Best sushi in town! We order salmon batera, truffled salmon carpaccio and pan-seared xitaque.
The best place to stay is…
Hotel Unique, next to the Bienal.
First-time visitors to the city must see…
Parque Ibirapuera for a jog and Shopping Cidade Jardim for shopping.
If you love architecture, you have to go see…
Ponte estaiada!
The must-see museums or galleries…
Galeria Vermelho, which has a great restaurant inside called Sal; Nara Roesler, and MAM.
Our favorite scenic spots…
Pinacoteca, Estação Júlio Prestes and Mercado Municipal — you get a great sense of the culture.
And if you're in need of some sand and sun…
There are no beaches in the city. A nice beach that is close by and has a hotel is Maresias.