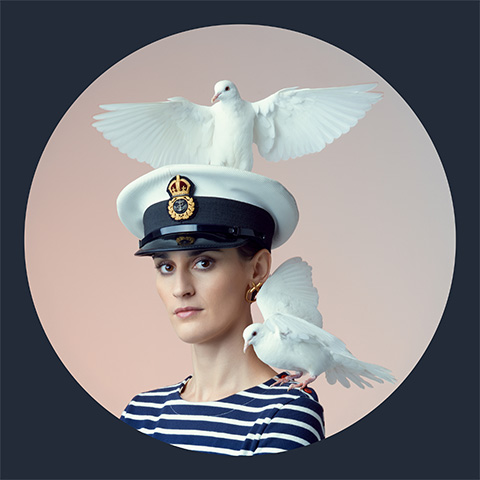 We chatted with the French electropop star on her new track — out by Kitsuné — as well as her on- and off-duty style and…roboting.
The new song L'Amour Parfait is…
A deep love song. L'Amour Parfait means "perfect love," but there is that double meaning in the song: If the love is too perfect, it might be gone. The necessity of passion. The pitched-down voice that says, "I don't know what you mean but it means a lot to me," can also be seen as a wink to our non-French-speaking listeners who often tell us "I don't understand the lyrics but I love the vibe!"
Compared to my previous albums, this new Yelle sound is…
Slow motion dance! Which is quite rare for us. Listen, you'll see what happens!
I knew I wanted to be a singer when…
My dad is a folk singer, so I have always been in that mood. I guess it's a natural thing, no "a-ha" moment!
My musical influences include…
So many. I've been listening to pop music in the large definition, from rock to rap to electronic, but I had a shock listening to French pop from the Eighties, when French songs and electronic production met for the first time.
Right now I'm listening to…
That Manchester band Everything Everything.
My fashion style on stage…
Has to be strong visually and easy to dance in!
And off stage…
It's a mix between casual and fun. I like to have a funny/weird accessory with a casual look. Like Tabasco in rice!
My favorite fashion designer…
Jean-Paul Lespagnard. I would like to be him if I was a designer.
My signature dance move at parties…
I dance like a robot!