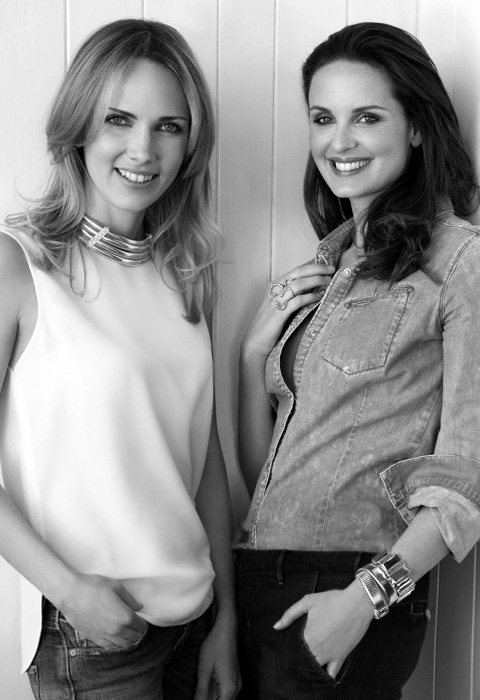 The Milanese jewelry designers discuss their collection, city and inspiration.
Favorite thing about living in Milan…
Carolina: It is a hidden treasure — at first it can seem difficult to discover, but if you take some time it is full of hidden gems!
Bérengère: The people, the food, all ingredients to make a cozy life.
My style mantra…
Carolina: If you are not sure, it's wrong.
Bérengère: If you feel good, you are going to look beautiful no matter what.
We started CA & LOU because…
Carolina & Bérengère: Thanks to our experience and know-how within the fashion and luxury world, we identified a gap in the costume jewelry market.
Our jewelry designs are inspired by…
Carolina & Bérengère: The great history of jewelry-making, the aesthetic of the world that surrounds us (from nature to architecture and art) and the different kinds of people we meet during our extensive travels around the world.
On my playlist…
Carolina: Raphael Saadiq, Janelle Monáe and Pink Martini.
Bérengère: Gotye, Yacht and Lana del Rey.
The book that changed my life…
Carolina: Orlando by Virginia Woolf.
Bérengère: The Great Gatsby by F. Scott Fitzgerald.
My favorite charity…
Carolina: amfAR, the American Foundation for AIDS Research.
Bérengère: Médecins Sans Frontières.
My sign…
Carolina: Cancer.
Bérengère: Virgo.