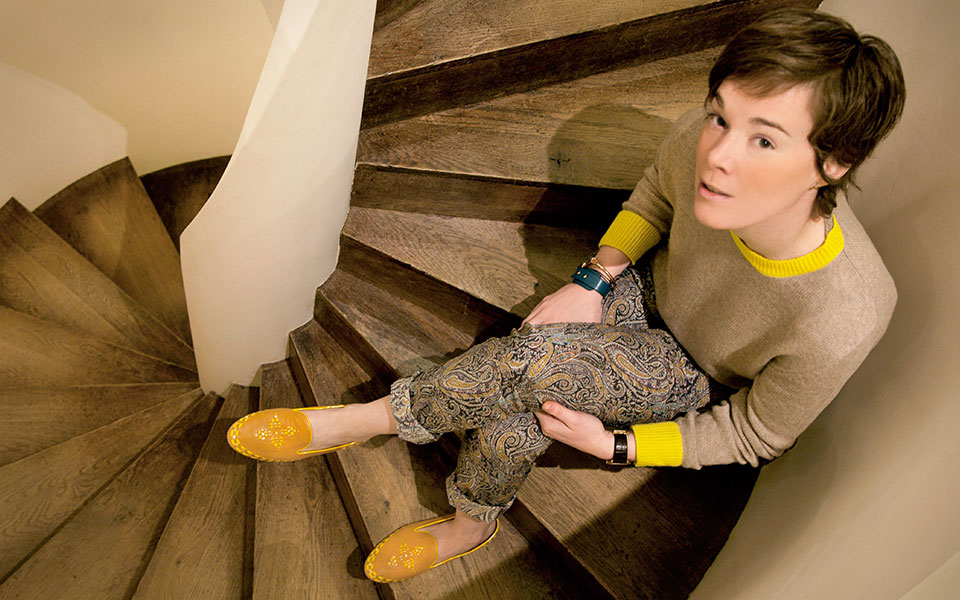 The founder of LaContrie bespoke leather bags and accessories gives her start-up advice.
My back story is…
I studied communications and have worked in fashion, music and television. Finding neither the bag nor the service I was looking for, I went on a quest
for the alternative. I caught the bug for leather and hand-sewn craftsmanship after meeting with an independent craftsman in his workshop.
When starting a company you must…
Have a clear vision of what you want and stick to it.
I love what I do because…
I enjoy myself and I like the challenge. I love everything about leather: the material, the smells, the gestures….
My best talent is…
I'm a multitasker and a perfectionist.
Being your own boss is…
Worse than if I had a boss.
My style is…
I do not like to be too dressed up. I find that the current world pushes us to have all-in-one outfits. In a day you can take care of your children,
have a lunch or go to a cocktail. I am also very mix and match.
I hope…
To be able to keep going with LaContrie's projects and collaborations. And to always share good times with those I love.