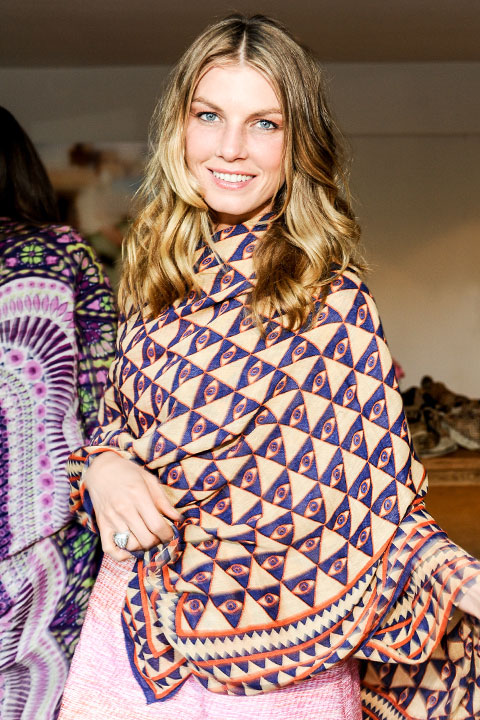 This model's practically synonymous with a certain hippie-chic wanderlust — and she's a certified kundalini yoga teacher to boot. Here, we chat about what it takes to be a true bohemian.
My mantra to living the boho life…
Walk your own path — don't be a follower.
My bohemian icon…
Johnny Depp
Music I play to get into a bohemian state of mind…
Best bohemian read…
A Moveable Feast by Ernest Hemingway
A true bohemian drinks…
Whiskey
Bohemian essentials…
Vintage furniture, candles, a record player, good books, backgammon board, bottle of wine and interesting friends.
Ultimate bohemian getaway…
Romania, home of the gypsies.
And what I pack…
Nothing — you get it all there.
The best beach in the world…
Bali, because it's magical.
To be bohemian is to be…
Unconventional, artistic, eclectic, expressionistic, original.