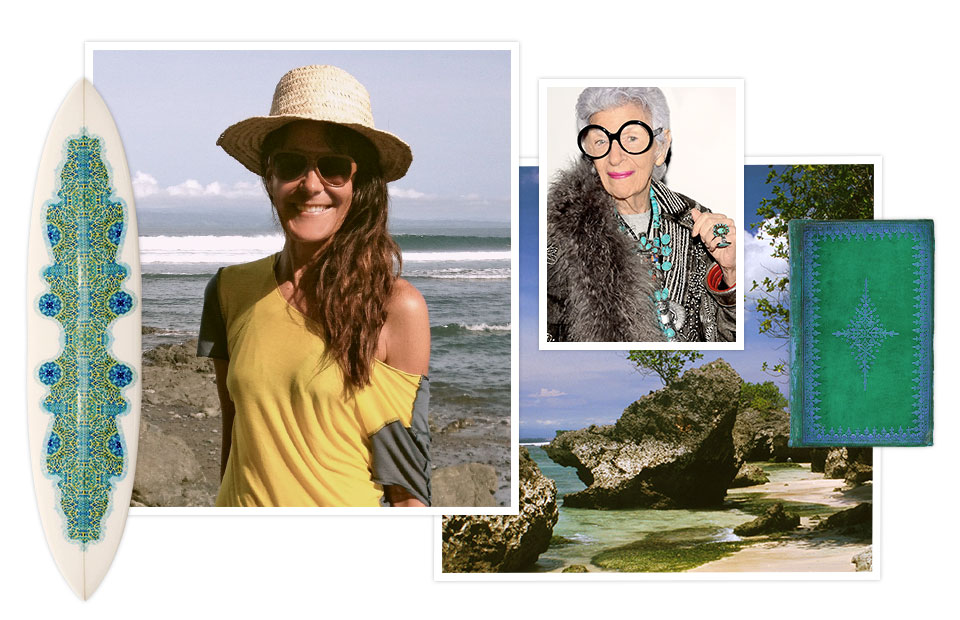 As a fashion consultant and former fashion director at Barneys New York, Julie Gilhart is an industry legend. She's also become the poster child for living a certain free-spirited life….
The bohemian lifestyle is…
I think it's a person who dances to the beat of their own drum. Their choices are made by desire and instinct. It's always free-flowing with them, but, at the same time, can be very intentional. There is an overall openness to everyone and everything!
And to live it, you need…
An attitude of exploration!
My bohemian icons…
I'm most inspired by these women that are in their 80s and 90s who never stop learning and experimenting. They're truly living each moment fully and are not stopped by the past or future.
Ultimate bohemian getaway…
Surfing in warm waters!
And what I pack…
I rarely go anywhere without my yoga blocks. I love to just lie on them after a long flight.
The best beach in the world…
It's on a tiny island in Indonesia that's sparsely populated. The beach is hard-packed sand and the waves there are perfection. It's wild and wondrous and you feel like you have stepped back in a time before there were hotels and resorts.
The one book I'd bring with me to a deserted island…
Assuming it's deserted and it's just me, I think I would bring the Bible. It's full of great stories that never get old and I have never read it in its entirety.