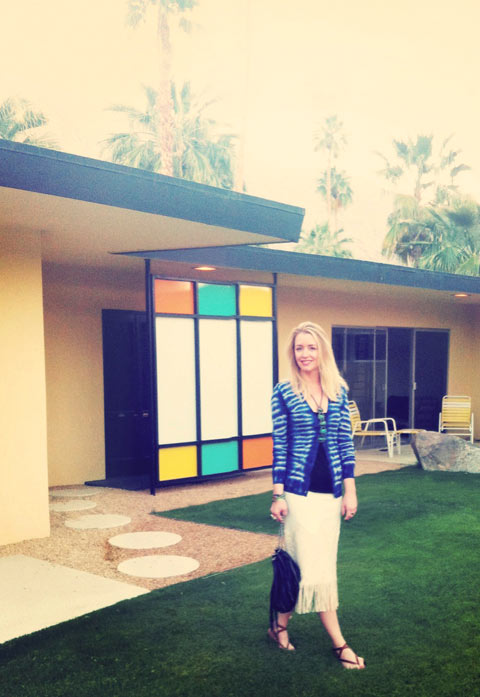 Heading into Weekend 2 of Coachella, Harper's Bazaar's Joyann King sent us a quick dispatch of the best show, best dressed and best snack so far. Here, Joyann is in front of Fontenell house, wearing our Pat cardigan and Gabriel skirt.
Favorite bands heard…
Phoenix was the best dance party, and I had some fun in the hip hop tent.
Favorite style seen…
Diane Kruger at the Parker Palm Springs in a silk miniskirt and off-the-shoulder top — the perfect modern take on the Nineties.
Favorite between-show snack…
Unfortunately, pizza.
Best discovery…
Cheeky's in Palm Springs has the most insane breakfast.