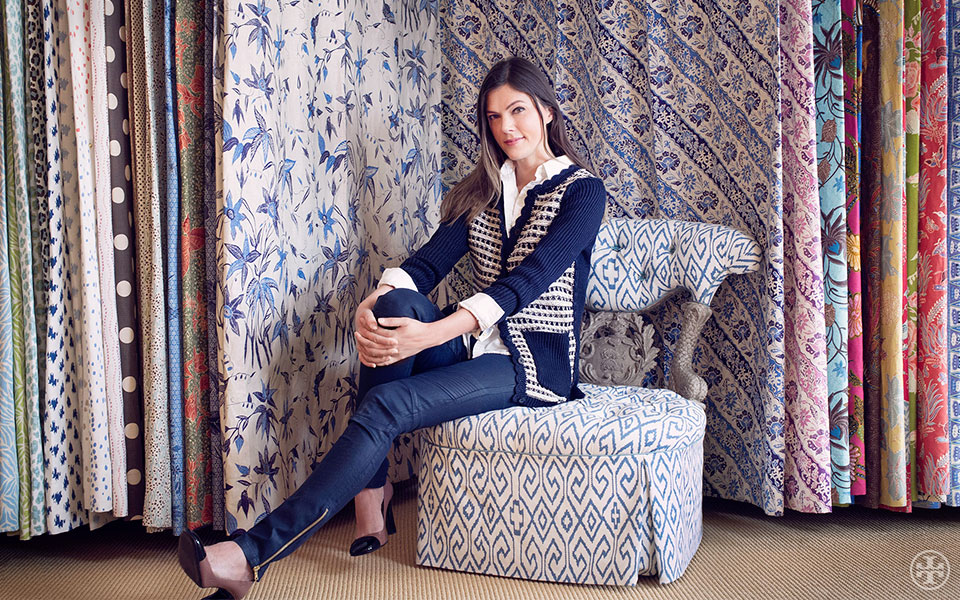 Best style advice I've ever received…
I tried on something for my husband once and asked him if he liked it. He said, "I dunno. It's a little 'me, too!" He was right! And that's exactly how I do NOT want to look!
And the best home design advice…
When I worked at Glamour, I interviewed Courteney Cox about her passion for decorating. She asked me, "Why do so many people have beige sofas? Whose favorite color is beige?" It's so true! Everyone is too concerned with "resale value" and not being "tacky" these days. The most amazing rooms always involve some element of risk.
My personal style, both in fashion and home, is…
I watched The Exorcist recently and I'm obsessed with the styling of that film! Ellen Burstyn's clothes and home are exactly how I want my life to look (minus the devil-possessed daughter).
One tip that applies to both fashion and décor…
Be brutally honest with yourself. Like most people, I love Kate Moss' style — but her body and lifestyle are the polar opposite of mine, and I look like a clown in the kinds of clothes she wears. Similarly, if you live in a 1920s center-hall colonial, you're just going to be frustrated trying to go for a Soho loft look. There are so many choices out there that you have to be very clear about who you are in order to edit things out.
My favorite colors and prints for spring (and why)…
Yellow continues to be so hot in decorating for spring. I just re-painted a gray entryway in Farrow & Ball's Babouche yellow in a high-gloss finish — you cannot believe the difference! I'm so over all my matte gray walls; they looked especially depressing when the power went out during Hurricane Sandy! When you're designing a room, the most important thing to remember is that your first choice is usually the right one. So many clients beg me to take them to the D&D Building to look at all the millions of samples there — it invariably makes them second-guess things they've already picked out.
Tools of the trade…
Quadrille is the absolute best place for fabrics right now. But you don't need a whole room of it — even just a pillow! (Oomphonline has a great selection.)
Favorite homes I've done…
Helping Gwyneth Paltrow with her Hamptons house was my favorite project ever! We don't have the exact same taste — I'm allergic to the color lilac; she lives for it! — but I learned a lot from her about how to do a more modern "beachy" look. (She's allergic to wicker — I live for it!)
Home I'd love to do some day…
I'm loving Amanda Brooks' great blog and Instagram about her life in rural England — now all I want to do is design a cozy cottage in the English countryside!
One room I wish more people would pay more attention to…
Their master bedroom. I can't believe how many people spend tons of time and money decorating their kids' bedrooms and then do absolutely nothing with their own bedroom. I know it sounds so corny, but you're worth it!
The inspiration behind my home design show…
When I worked in magazines, my favorite thing in the entire world was doing home makeovers. I realized that TV was a place where I could do home makeovers all day long!