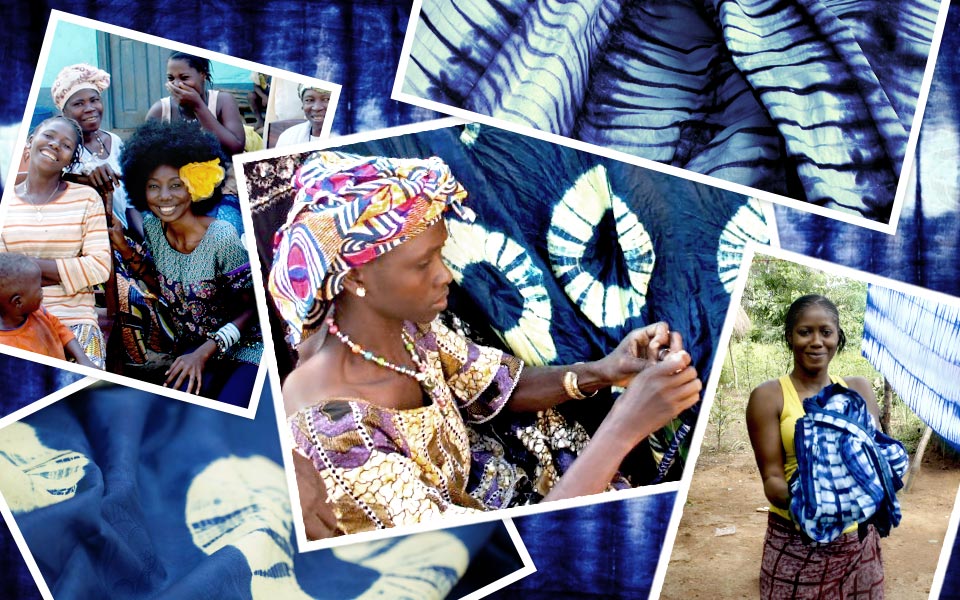 Co-founders and sisters Mariama Mounir Camara-Petrolawicz (top left, wearing a yellow rosette) and Aissata Mounir Belgrade Camara on their Spring 2013 tie-dye collaboration with Tory.
Our story is…
Born in the Republic of Guinea, West Africa, we are originally from the Nalou tribe of Boke.
The inspiration behind the launch…
We wanted to turn our belief that every individual has a right to live in dignity and security into action. Our parents also played a big role because they taught us to give back at an early age. Our father took us with him on humanitarian trips to show us the importance of helping others.
The name comes from…
The same day we came up with the idea to start the foundation, Mariama was crossing the street and just thought, "There is no limit." People often say the sky is the limit. We always say that's wrong. The limit is what you set for yourself. And we don't set any limits for ourselves.
We focus on helping women because…
Women are the backbone of societies; we literally shape the future because we are the ones raising children. They must fit both traditional roles while adapting to new challenges in their communities. They also invest the most in their communities.
The process behind the tie-dye fabrics…
Our women dye plain white bazin fabrics using various techniques, including wax and traditional wood printing. It took us approximately two weeks to make 600 yards of fabrics and the additional sweaters and shirts. We don't have stoves. So if it's a tie-dye that needs to be heated, we do it with rocks, pots, we have to go find water and so forth.
The inspiration behind these prints…
The blue striped fabric is a vintage print that we decided to use because we wanted to go back to old traditions. It represents a train track heading toward hope — the road to success. Our mother helped us choose the pink fabric, with the sole print, because the color pink represents women and the beauty we possess; the soles represent our strength and nurturing attributes. The women as a collective chose the circle tie-dye, which represents the sky and sun rays.
This collaboration means…
History. It is the first time Guinean fabrics made by poor rural women are being introduced to the market. It is also history because our women are the first to have such an opportunity in our country.