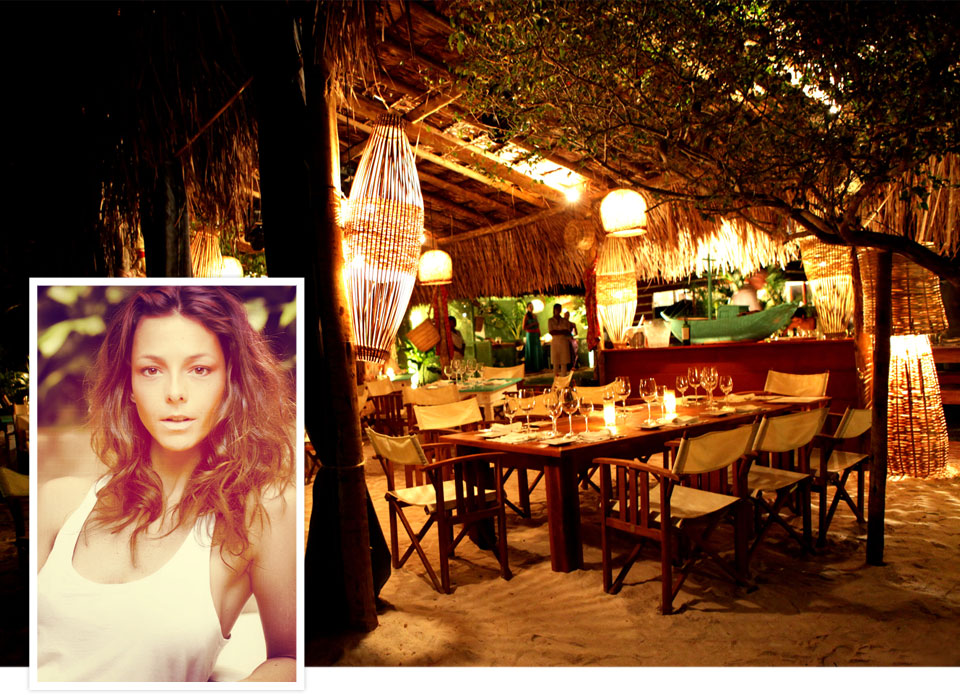 The co-owner of Jacaré do Brasil Casas hotel in Trancoso, Brazil, talks about her slice of paradise and shared her secrets to throwing the perfect beachside bash, too.
Trancoso is…
It's not possible to explain Trancoso — you can only feel it. There are those who love the place at first sight; others who take a little while to understand the magic of the village, and those rare ones who don't like it and never come back.
One thing you can get here that you can't get anywhere else…
Besides the natural beauty of Trancoso, the affection and simplicity of the Baiano (natives of Bahia), who know how to welcome better than anyone.
Trancoso style is…
Unpretentious. Here less is always more.
First-time visitors must see…
The historic Quadrado (the central square), the São João Batista church and the beautiful view of the mirador located behind the church.
And pack…
Nothing in excess. Sunblock and some pairs of Havaianas.
Secret only a local would know…
Every Sunday, there is an amazing feijoada (a typical Brazilian dish) served at a small house called Casa da Glória located on the Quadrado. It has a small entrance and is very simple, just like Trancoso used to be 20 years ago. Mrs. Gloria, the owner, used to be the official accoucheuse of the village and a wonderful healer. She also has the best and most comfortable hug I have ever received. She used to cook this feijoada every Sunday for friends only. Unfortunately she passed away over a year ago. Her daughters kept her tradition and opened it to the public. I strongly recommend it! The food is wonderful and the service and affection of the girls are amazing.
To throw the perfect beachside dinner party…
I guess the secret to any party, lunch or dinner, is the mix of different and interesting people. And once again, the simplicity. Here there is no room for ostentation. The more comfortable, the better. And good drinks, of course.
My table décor of choice…
We really appreciate fabrics and cloths. We bring a lot of them back from our trips. Besides this, candles and local flowers always embellish the table décor and everything becomes more colorful and pretty.
We serve…
We have a fantastic cook so we always serve homemade food. The fish and vegetables are fresh and from here; they're sold door to door. What everyone really enjoys is a fresh roasted fish with salt or a meat, followed by Brazilian rice and beans.
And to drink…
Aperol spritz.
And on our playlist…
Jazz, Bossa Nova, classical music…. It depends on my mood.
Best entertaining advice I've ever received…
"The mix of culture and guests is what makes everything more interesting." — Brazilian interior designer Sig Bergamin