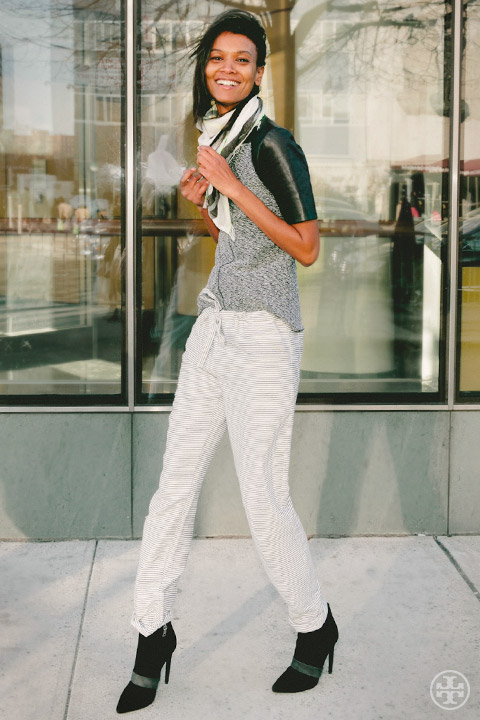 Model and mother-of-two Liya Kebede talks to us about life lessons and her lemlem collection, which supports artisans in her native Ethiopia.
Greatest lesson you've learned from lemlem in the last six years…
That you don't have to have all of the answers at the beginning before you start something. Sometimes the most important part is just starting something.
What have you learned from the men and women you have met and worked with through lemlem?
Working alongside the men and women who conceptualize, design and handcraft lemlem has given me a greater appreciation for the scale of both the work and the love that goes into a collection. I adore that the handcrafting of lemlem results in every piece being different. This reinforces, for me, the need to preserve originality in the fashion industry and prevent products from becoming too similar. It's been wonderful to be able to experience how much lemlem has grown from the beginning and the ways that it's continuing to evolve over time.
What do you hope to teach your children?
I love traveling with them and opening their eyes to other cultures. It is very heartwarming to see them blossom and grow right in front of my eyes. Ultimately, I hope that they will cherish family, health, freedom, respect and creativity as much as I do.
What's your life philosophy?
We all have the power to create change. If you have an idea, see it through. No matter how silly or daunting.
First children, then women and home. What's next for lemlem?
I feel like there are no limits! The inspiration for creating lemlem was to preserve the traditional art form of weaving while simultaneously creating job opportunities. Our hope is to add a sense of diversity to the fashion market, while fueling prosperity in another. Seeing our weavers' pride in their work and how it is received internationally is an incredible inspiration to keep designing.
We love the bohemian look and feel of lemlem —
who are your bohemian style icons?
Jane Birkin is the ultimate bohemian style icon for me.
She was fearless and fully embraced her individuality.
Favorite places to go in Ethiopia?
I adore the Merkato; the sights and smells are always an inspiration to me. The patterns, fabrics and colors are so bold and unique. Also, every time I travel back to Ethiopia and visit some of the projects that we are working on at The Liya Kebede Foundation, I meet incredible women who want improvements in maternal and child healthcare, and who need options and possibilities. That inspires me and fuels my energy to accomplish that.