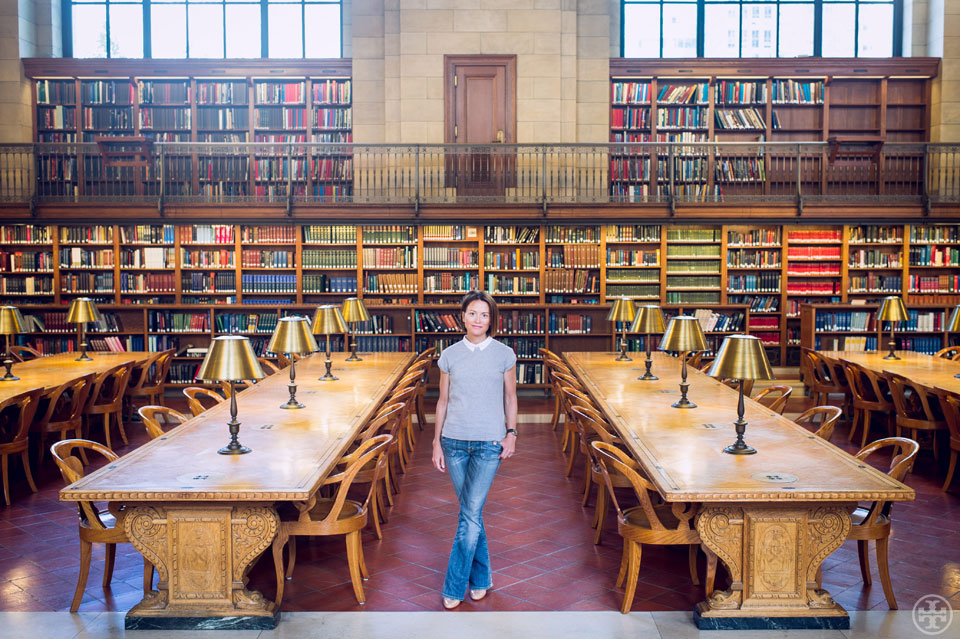 The Author and Co-Founder of the New York Public Library's Young Lions group
talks about her passion for the library and more.
There is no place like the New York Public Library because…
It's sui generis. Free, democratic access to the largest circulating library in the world. There is little not to love.
My favorite spot to read here …
The Rose Main Reading Room (above). Google Image it, or go; you will understand.
I love to read and write because…
Reading wards off loneliness. Writing something down helps you clarify what you are thinking.
My favorite book to give as a gift…
The Gettysburg Address, if that qualifies. It is short so people actually read it when you give it to them.
Books I will never part with…
Shakespeare's Hamlet, Henry IV and V plays and Romeo and Juliet.
Books I'm most proud of owning…
Books once owned by my father. He took great notes.
My book, Eleven Days, will appeal to anyone who…
Has fallen in love with something, and had to learn how to let it go. Or anyone interested in special operations, a more specific demographic.