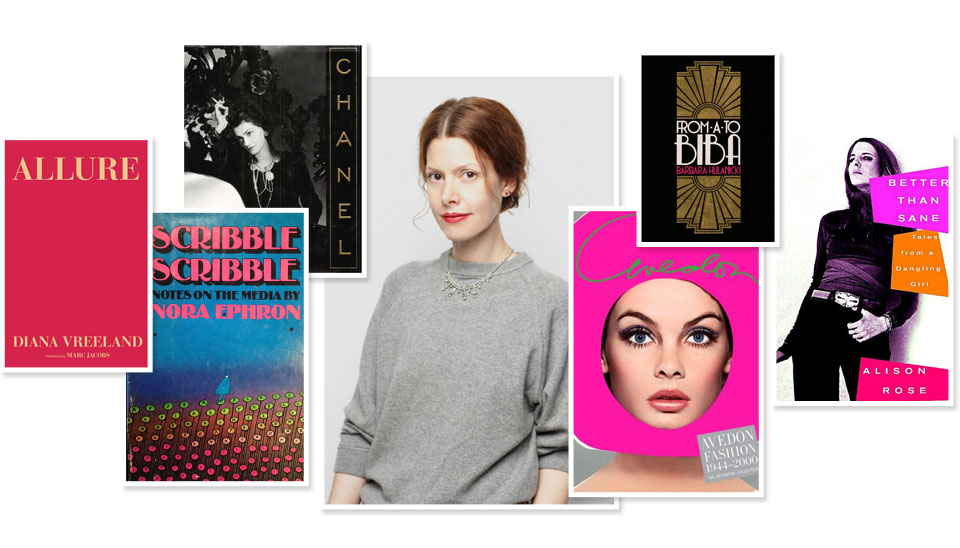 The Editor-In-Chief of Refinery29 dishes about her favorite fashion reads and fictional style.
Favorite fashion read…
I just read Vicky Tiel's
It's All About the Dress
and I couldn't put it down. It's so delicious and utterly transporting — it made me lonesome for a Greenwich Village and NYC long before I ever arrived. That woman really knew how to live, and how to rock a serious pair of hot pants in the process.
Best coffee table book…
Avedon, Avedon, Avedon. And, in fashion, no question, Diana Vreeland's
Allure
.
One fashion biography I'd love to read…
Not really a fashion bio per se, but I'd love to read more about the Duchess of Windsor — that woman had style in spades.
I organize my bookshelves according to…
Available space.
Best books to give…
The Kate Spade style books or any of the many tomes devoted to Coco Chanel.
Book I'm reading now…
Hah! Coincidentally enough it's From A to Biba, The Autobiography of Barbara Hulanicki. My friend Pamela Johnston of Plume Jewels loaned it to me and I can't put it down.
Book that changed my life…
Without question, Better Than Sane: Tales of a Dangling Girl, the autobiography of Alison Rose. Her life story is so much larger than life, and she writes with such courage and intimacy.
< strong>Best beach read…
Anything by Nora Ephron. I miss her.
Fictional character whose style I like…
It used to be Jane Rosenal from The Girls' Guide to Hunting and Fishing, but since I've gotten older (and crazier), it's probably more along the lines of Tilda Swinton's Orlando.
I love to read because…
It awakens my heart and reminds me that life is big and strange and beautiful and so much shorter than we can imagine. It also reminds me that squinting in front of the computer for hours and hours at a time isn't all it's cracked up to be.