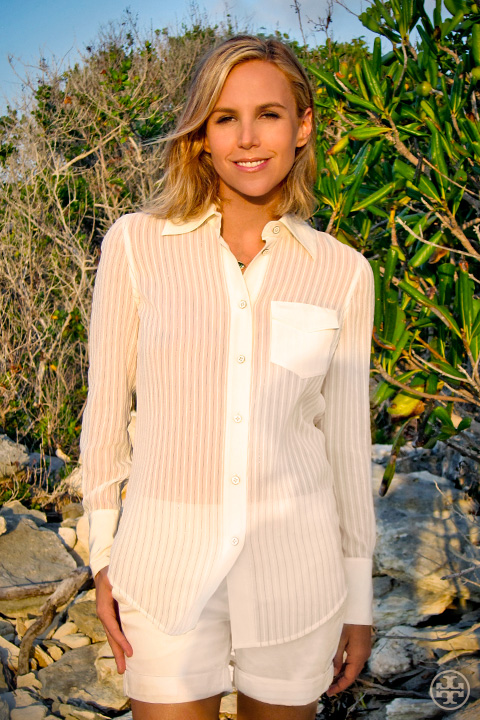 What is Pre-Fall?
It's really a fashion term for the transition season before we get into fall. So the collection is about pieces that work in warm or cool weather. The beauty is in the season's versatility — you can wear pieces dressed down, like I am here, or dressed up, with a polished blazer and skirt, throughout seasons or hemispheres.
What inspired this season?
It started with a vintage officer's jacket my mother handed down to me, but we translated that military motif subtly, more through tailored, clean lines. The silhouettes and shapes are on the pared-down side but not the embellishments — there's a lot of great beading and embroideries.
What are you wearing in this picture?
I'm wearing our Misty Blouse, which takes after a classic men's button-down, one of my favorite silhouettes. I wear this shirt year-round. It's made from an extremely lightweight silk-cotton — perfect for now — but as the temperature cools, it goes just as well with layered pieces. And I can never get enough of stripes, whether bold and graphic or faint and textured like here.