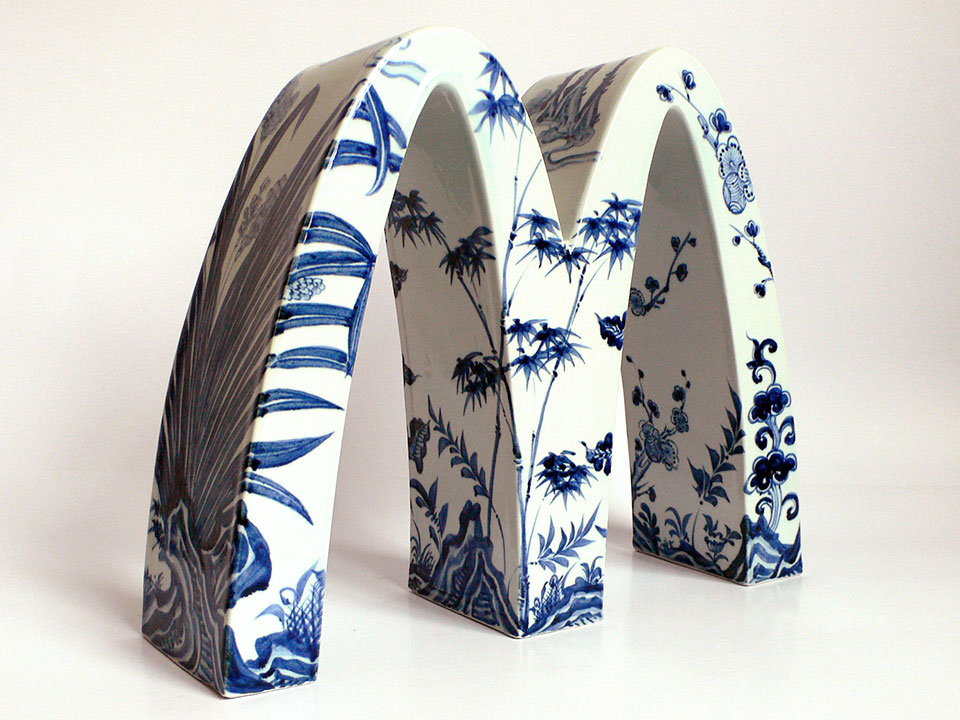 It's not easy categorizing Americana art, let alone the contemporary take on it. But the new book For Which It Stands by Farameh Media offers a compelling look at the subject, with an impressive collection of works by over 60 artists ranging from Barbara Kruger and Tom Sachs to Vik Muniz and Maurizio Cattelan. With 400 pages of intimate interviews and oversized images, it's a dynamic cocktail of the nostalgic, provocative, witty and surprising,
where fast food's Golden Arches (painted in pretty porcelain blue) meets origami greenbacks
and a jumpsuit-wearing Vanna White.
For our tastemakers' list of best books to give, click here.