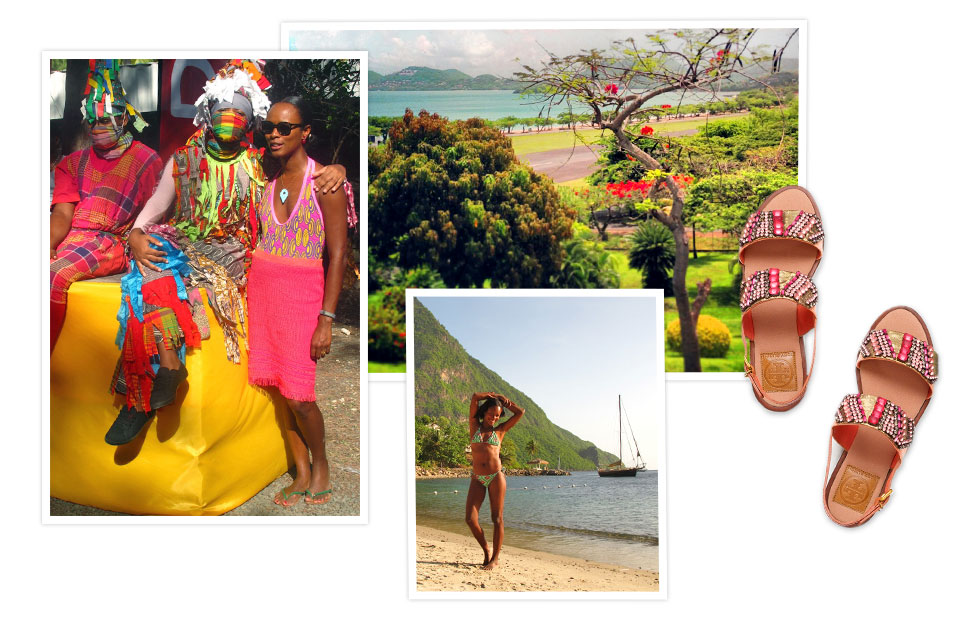 The writer, traveler and all-around fashion-and-art connoisseur's favorite hometown spots.
St. Lucia is…
A densely forested emerald island surrounded by turquoise waters and diverse marine life. It's the cultural melting pot I call home.
The best time to visit is…
March to August, when you can spend a night on a deserted beach watching the world's largest turtles (up to 2,000 pounds) come to nest.
I go back because…
It's important to stay connected to family, the weather is super fantastic, and I love the slow pace of life.
My St. Lucia uniform is…
Flat sandals and a dress.
The best slice of beach is…
Jalousie Beach.
My favorite restaurant…
I love the Bayside Restaurant at the Sugar Beach resort. I always order the catch of the day grilled with Souskaï sauce, which is a local Creole sauce.
The best spot to grab a drink is…
Delirius in the Rodney Bay area. It's a bar where locals and visitors hang out and drink and dance. It's very relaxed.
Coconut is best served…
Straight off the tree!
The best thing I saw at the recent Jazz & Arts Festival…
The zouk band from Guadeloupe and Martinique, Kassav'.
Only a local would know…
About the treasure buried by French colonials in the hills of Saltibus that's protected by spirits.