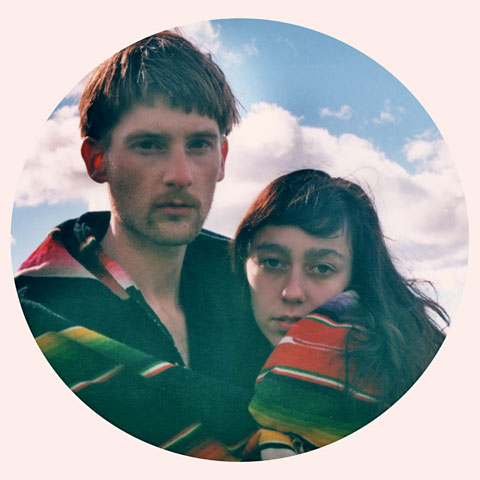 Blue Hawaii's Try to Be sets the mood for Tabitha Denholm's Making of a Show, her behind-the-scenes film about Tory's Fall 2013 show. One half of the Canadian duo Raphaelle Standell-Preston (pictured here, right, with Alex Cowan) tells us the story behind the song and her ultimate summer soundtrack.
The inspiration for Try to Be…
The song questions where I was in my life, if I liked that place or if I wanted to be something more. It speaks of the big dreams and ideas you have as a child, and how when you check where you're at, you realize that you thought you were going to be something greater or more successful than you currently are. It's about learning to love that person you are and relieving yourself of the expectation of what to be.
What inspires me…
Life and taking note of conflict and growing from it.
Albums that changed my life…
Vespertine by Björk, Feels by Animal Collective and Street Halo by Burial.
My favorite summer album…
After the Gold Rush by Neil Young. It feels like driving through an open field. I have been doing a lot of driving through the countryside this summer, so I've been putting on this record.
To see Tabitha's Making of a Show film, click here.
For more on Tory's collaboration with Tabitha, click here.