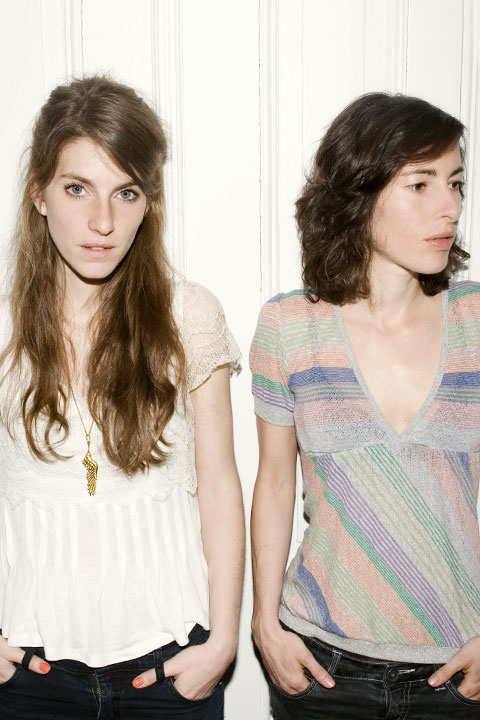 Pop duo Valeska Steiner and Sonja Glass of Boy talk about their song of summer and desert island mixtapes.

If I was stranded on a deserted island, the one album I'd want with me…
VS: It's impossible to just choose one! I would have to record a desert island mixtape. It would include songs by Bon Iver, Phoenix, Suzanne Vega, Arcade Fire, Beirut and Broken Social Scene, to name just a few.
My summer song and album…
VS: Song would be Line of Fire by Junip. It's not a typical summer song since it's a bit melancholic, but it was nice driving on dusty sunny roads by the sea with it playing. And as this year's summer album, I would probably pick Daft Punk's Random Access Memories. The songs already remind me of many good summer moments I spent with friends this year.
Soundtrack to my life…
SG: This is a tough question. There were different times in my life where certain bands or songs meant a lot to me or accompanied me for a while. But it changes over the years. Right now I'm focused on writing for our second record, and I don't listen to other music so much these days. I hope I fall in love with new music soon.
Favorite album cover…
SG: A few days ago, I walked by a record store and saw the cover of PJ Harvey's To Bring You My Love in the window and thought, this is really one of the album covers I like the most.