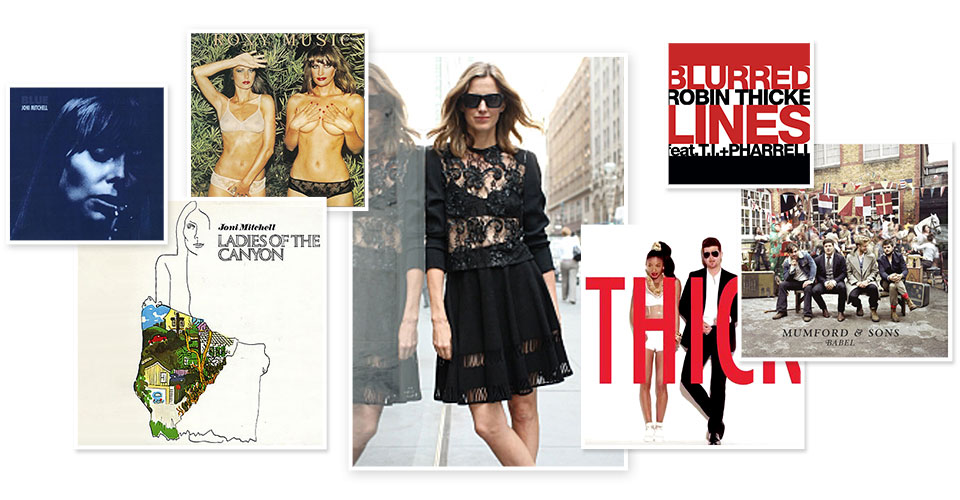 If I was stranded on a deserted island, the one album I'd want with me…
I think it would be Joni Mitchell's Court and Spark or Blue or Ladies of the Canyon.
Actually, I'm taking all of my Joni Mitchell records.
My ultimate summer song…
The new Robin Thicke and Pharrell song has me ultimating this instant.
Soundtrack to my life lately…
Mumford & Sons — good farm music for us on the farm.
Favorite album cover…
Roxy Music's Country Life, of course.