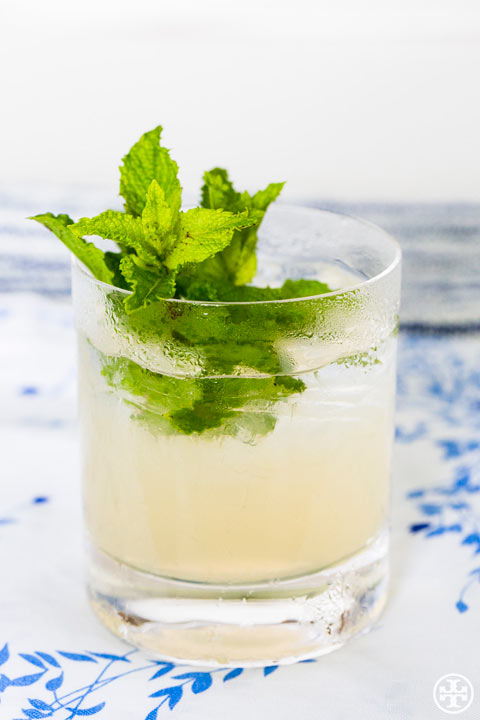 Tory's favorite cocktail to serve during the summer is the classic Southside, which seems to work with any occasion.
Ingredients:
1 1/2 oz vodka
1/2 oz triple sec
2 1/2 oz Fresh lime juice
Several large fresh mint leaves, plus a sprig for garnish
A sprig of lavender for garnish
Soda water
Ice
Directions:
Muddle mint in a pitcher or large vessel, add 1 1/2 oz of vodka, 1/2 oz of Triple Sec,
2 1/2 oz of fresh lime juice and ice. Top off with soda water — this should be the last thing you add so it doesn't get stirred up. Garnish with mint and lavender.