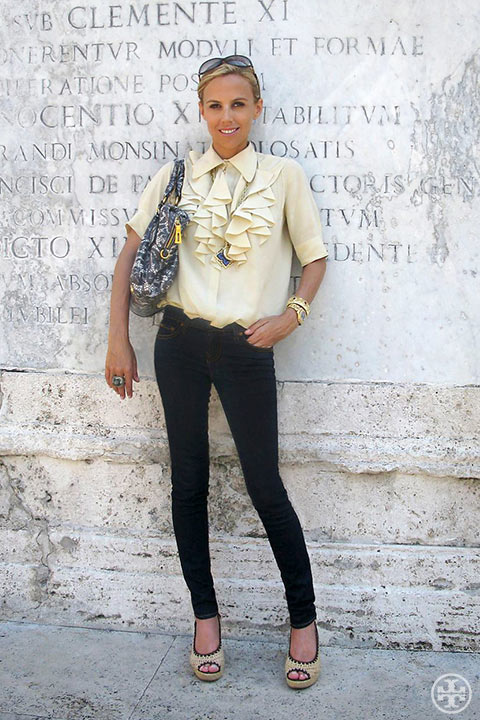 Why do you love jeans?
They're the all-time classic American look. Chic, utilitarian and versatile all at once.
What's your favorite denim silhouette and rinse?
Right now, I love a dark, skinny style. We have a new denim collection that I'm excited about — we worked really hard on the fit and the rinses so that all our jeans are ultra-flattering.
How do you wear it?
In this picture, I'm wearing our Legging jean in Rinse. The near-black blue dresses it up a bit, so it can work with a blouse or more tailored look on top. As with anything…I go for the high heel.
Can denim work in the office?
It can, depending on what kind of office. People wear jeans in our office all the time — with a tucked-in ladylike blouse and a cool shoe or a blazer and crisp button-down that is on this side of tomboy chic. Another look is a cropped jean style worn with a great summer sandal or smoking slipper.
See the entire denim collection in Tory's Denim Guide.
For Tory's denim-inspired playlist, see here.
To catch our jeans in action, watch the video here.
For denim-on-denim style tips, see here.