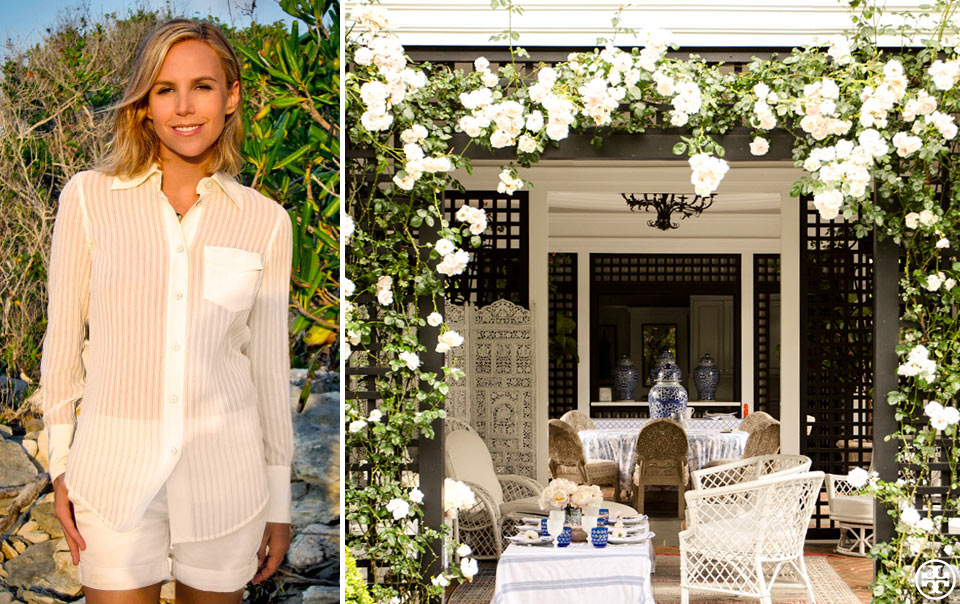 "Happy 4th! We're all wishing you a wonderful and relaxing extra-long weekend!
I plan on being poolside with friends and family. Here, a simple blue-and-white table I set with fresh-cut peonies." — Tory
Get the easy recipe for Tory's favorite summer cocktail, The Southside, here and download her latest playlist here.