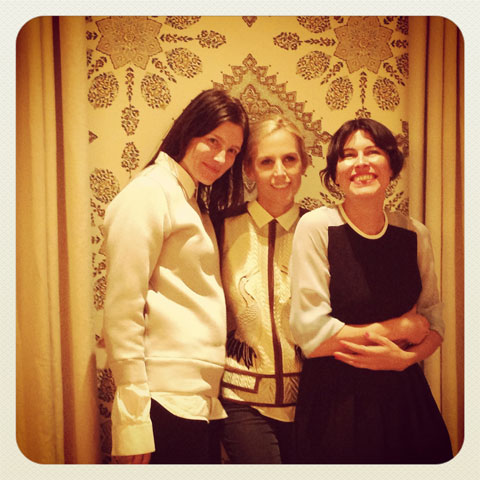 Tabitha Denholm's Making of a Show captures an intimate behind-the-scenes look at the Fall 2013 pre-show process. Here, Tory talks about what it was like to work with the filmmaker.
"I first came across Tabitha's work on the website Nowness. She had directed great videos for the band Florence + The Machine, and there was something about her style that immediately caught my attention. As soon as we met, we hit it off. I loved her energy, her sense of humor (very English) and the way it was all mixed with a delicate and poetic take on everything. We first worked together a few years ago on a film about our shared love of New York City.
"Last February, we collaborated again. She wanted to film the making of our show and witness the intense last days of preparation. She was essentially a fly-on-the-wall, following us everywhere, showing the effervescence of the team making sure the clothes, the hair, the makeup and the music were perfect, all captured in under 12 minutes!
"I want to thank her for creating such a beautiful and evocative film. She really captured the atmosphere of the sleepless hours, team effort and creative days. I hope you will enjoy it as much as we did." — Tory
To see Tabitha's Making of a Show film, click here.
To learn about the film's soundtrack by Blue Hawaii, click here.