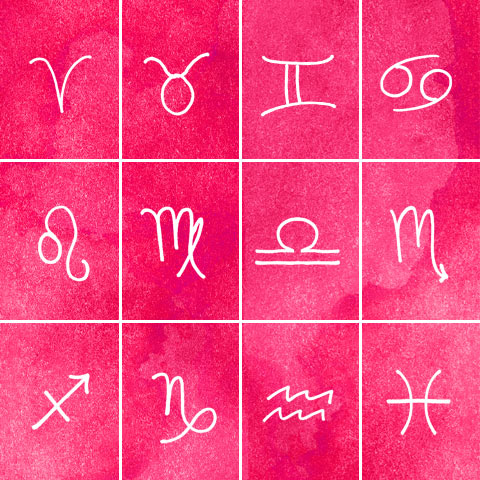 What's ahead, now that we're in the fire sign of Leo (July 22nd – August 22nd)? Astrology expert Susie Cox tells us.
Leo
Happy birthday, beautiful Leo! Not only is this your birthday month, but you have the planet of intelligence, Mercury, entering your sign on August 8th. You will be extra brilliant then.
Virgo
Venus, the planet of art, beauty and love is in Virgo until August 16th. This is your time for pampering, and maybe even a good time to buy some sexy clothes for yourself.
Libra
After Venus leaves Virgo, she enters your sign of Libra from August 17th until September 10th. That will be your time to give yourself extra luxury. Enjoy Venus!
Scorpio
The strategic planet Saturn is in your sign now and will be there until the end of 2014. Scorpio is all about money — well, sex, too — but Saturn will help your pocketbook if you plan correctly.
Sagittarius
Sagittarius loves to travel and you have a perfect long weekend of adventure from August 15 to August 18th. Plan now to take a short holiday during those days and you'll be happy you did.
Capricorn
Capricorn is one of the authority figures of the entire Zodiac. On August 17th you will feel your power, but on the next day, August 18th, another strong person might challenge you. Don't worry — you can handle it.
Aquarius
The full moon is in your sign on July 22nd. Usually, on an Aquarian moon, you will be a bit wild and independent. But you will feel more subdued on this full moon, so take some time for yourself to reassess your life.
Pisces
The mystical water Grand Trine is happening all this summer, and your sign of Pisces is an important part of it. You will be tuned-in and ready to realize your dreams.
Aries
Aries is the sign associated with the warrior planet, Mars. On July 27th, the warrior will likely come out in a strong way. You might have a disagreement with family members. Count to ten before you say anything.
Taurus
Your power dates this month are July 29th and July 30th. There is a perfect triangle in earth signs that will help you feel either organized or productive. Make use of it, like a good Taurus.
Gemini
The party in Gemini has moved into the sign of Cancer now, so you get a break. This is a great month for gatherings with family and friends, so enjoy yourself all month long.
Cancer
Now that the Gemini party of planets has moved into your sign of Cancer, you have the power. Incredibly magical dates for you and your family this month are August 3rd through August 5th. You must have a party then!