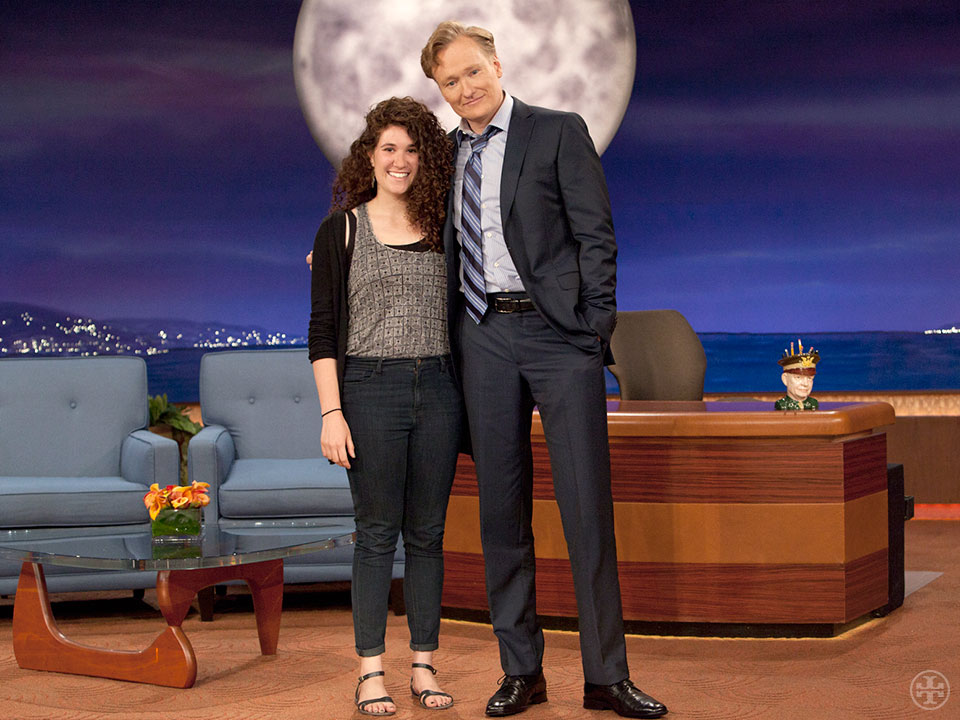 Funnyman Conan O'Brien and his intern Jess Hackel on how to get the most out of an internship
Conan O'Brien
Conan, Host
The advice I give interns…
Is the same advice I would give any of my employees — do your work and have a great attitude. We have our interns do a variety of tasks around the office that are all a valuable part of putting our show together every day. Whether it's going on a coffee run, sitting in at rehearsal or researching news for show material, all of our interns are vital to what we put out every night. The more they realize even the trivial things are as important as the bigger things, the more they'll get out of the experience.
The best interns never…
Try too hard. They're always confident in their abilities and they're grateful to have an opportunity to witness the inner-workings of putting together a television show. I always notice the interns that seem excited to come into the office every day, even if their only task for the day is to answer phone calls.
My interns have most surprised me…
By how mature some of them are. Some of them are more professional and ambitious than most of the people on my staff. They're incredibly capable and know so much about technology and pop culture.
If I could intern anywhere…
I'd intern at the greatest restaurant in Rome. My job would be to sit at a café table outside, sample the pastas and the wine, and chat up wealthy divorcées as the sun sets over the Coliseum.
This was my dream summer job because…
The people who work here have been — and have become — some of my role models. Getting the chance to work with them and talk to them about their careers has been enlightening, inspiring and just down-right awesome.
The most important thing I've learned so far…
At a company where there are so many interns, it sometimes feels difficult to stand out among the crowd. But if you're proactive, friendly and kind, employees really take notice and give you opportunities in which you can thrive.
The best thing about being an intern…
As an aspiring writer, I love watching Conan actively craft and revise jokes during rehearsal. It's always cool to see how Conan's opinions shape his content and how a joke evolves from rehearsal to showtime.