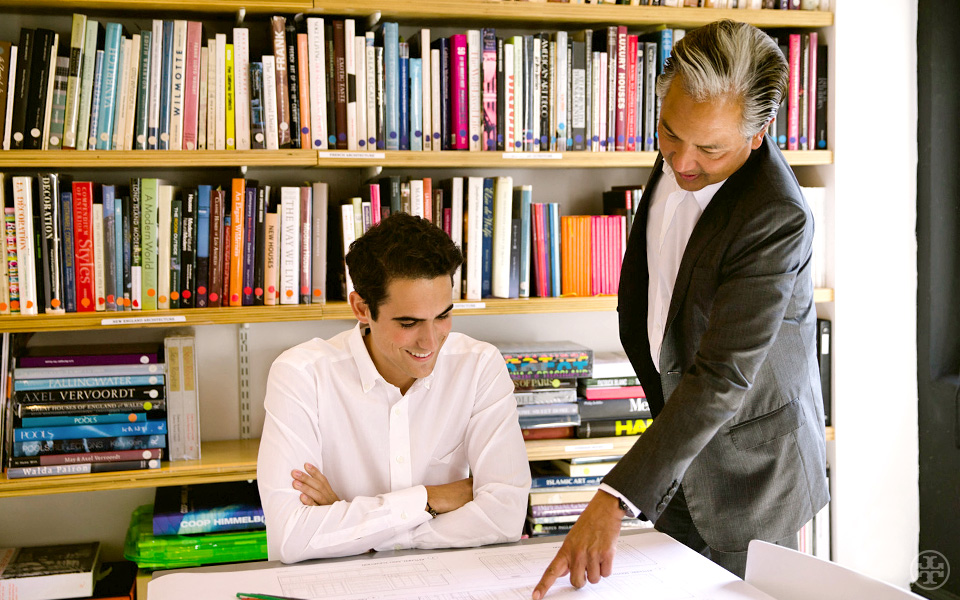 Architect and designer Daniel Romualdez, right,
and his intern Carlos Lambarri reflect on their shared experience.
Daniel Romualdez
Daniel Romualdez Architects, Founder
The advice I give interns…
Make yourself useful and present yourselves to anyone that you could help.
The best interns always…
Provide a skill set that doesn't exist in the office, which makes them indispensable to everyone.
My interns have most surprised me…
When they take ownership of the job and treat it like their career.
This was my dream summer job because…
I wanted to work in a prestigious and respected firm in New York. It was my dream to work for an architecture office with projects where the clients are so involved in the design process.
The most important thing I've learned so far…
Is to always ask questions. If you don't understand something, ask as many questions as you want, until you fully comprehend what you have to do. People appreciate when you take the interest.
The best thing about being an intern…
If you ask for work, you will have the chance to be involved in a new project and most likely focus on a task that you haven't done before.