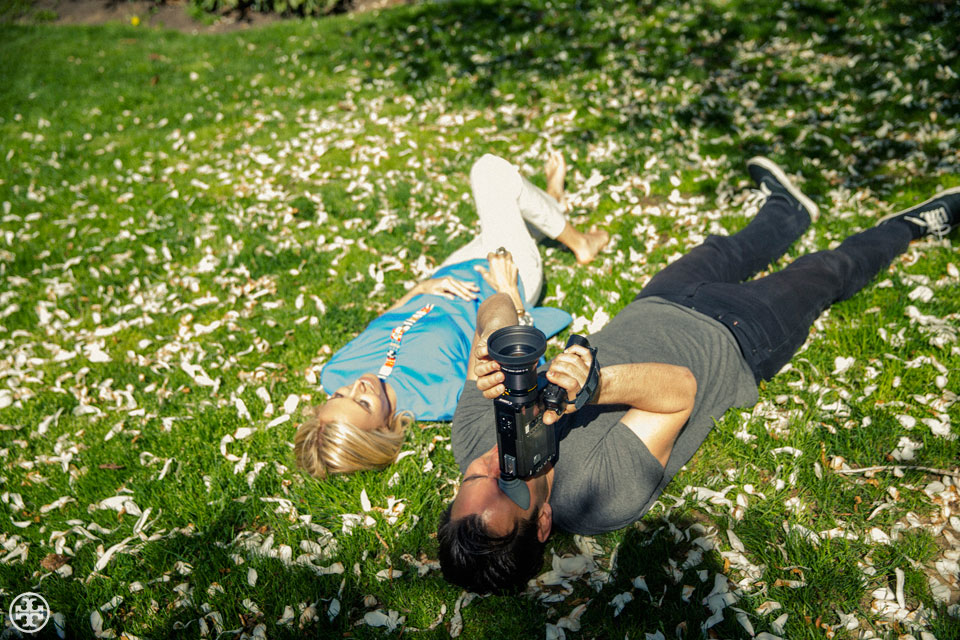 Filmmaker Robert Nethery, who directed the video for Tory's first fragrance,
opens up about his inspiration and influences.
The inspiration behind Tory's fragrance film…
The film was inspired by Tory — she's someone with a lot of charisma, so it is quite easy to fall in love with her just by pointing the camera in her direction. All my inspiration came right at me through the lens.
Favorite moment from the shoot…
I remember a point in the afternoon when Tory and I were lying down, listening to jazz music under this beautiful blooming tree that was raining white leaves; it felt like we were totally alone, pretty surreal. It was then that I knew that this film was going to be something special for both of us.
My favorite type of scent…
I grew up near the ocean, spending my days at the beach. I still get this nostalgic feeling every time I go to the beach to surf. The smell of the ocean is still my favorite smell.
First fragrance memory…
When I was a kid and my uncle would come to visit — he always wore Paco Rabanne cologne. I always thought he was the coolest guy around, driving a motorcycle and dressing the part. Any time I smell a similar scent, I get taken back to when I was young, dreaming of driving my own motorcycle and looking very cool (which I still have yet to manage).
My biggest influences in film…
Jean-Luc Godard and Bruce Weber, for their unorthodox style in storytelling and camerawork.
Why I create an on-set playlist…
It really helps me and everyone else get into the mood that I envision for the day. Music and image often go hand in hand, so I find it's the best catalyst to create fantasy and the best way to set the mood for the talent and crew.
My advice for the aspiring filmmaker…
Make films the way you feel them. If you believe in your film, then it is right. There are always people that will have an opinion on what you do, but ice cream is ice cream. I like vanilla, you like chocolate. But it's all ice cream.