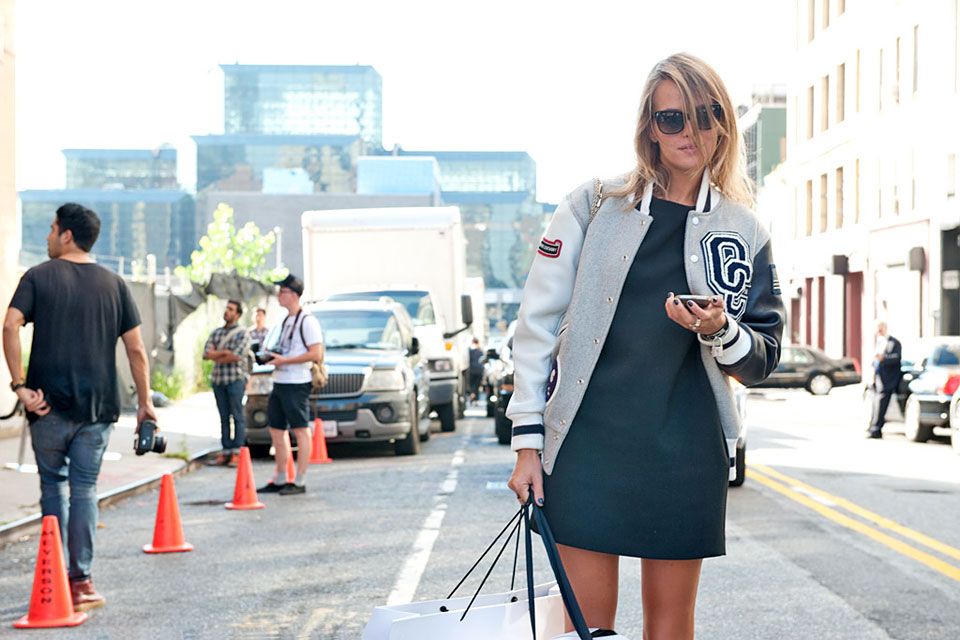 How Carlotta Oddi, the Milan-based assistant of Anna Dello Russo and
fashion assistant at Vogue Japan, gets through New York Fashion Week
My go-to Fashion Week look…
I always bring my favorite leather jacket and a couple of little black dresses that may be useful for different occasions!
Footwear of choice…
Fashion Week means hard work from morning to night, so I prefer flat shoes or super-comfy heels.
What's in my bag…
My iPhone and an external battery to recharge it at all times, the Fashion Week schedule, invitations, my lipstick and water.
Fashion Week workout…
I can't find the time, so my workout is walking and running from one side of New York to the other side for shows, events and presentations.
Beauty secret…
Eight-hour lipstick, anti-puffiness eye mask, Sisley concealer, healthy food and water.
I'll be eating at…
Chelsea Market for fresh fruit and vegetable juice, salads, soups and everything you want! Pastis or Balthazar — I love these restaurants!
I'll be drinking…
Chelsea Market fresh juice, Starbucks coffee.
Between shows I'll be…
Doing appointments, presentations, blogging and sometimes there's a little shooting or interviewing to do. If I have some free time, I go shopping to buy some presents for me and for my family and friends or head to a nail spa for a manicure.
My non-fashion distraction…
If I find the time, even half an hour, I go to Soho for a walk. Going to Thompson Street and the building where I lived when I stayed in New York… I have so many memories of that neighborhood.
Required reading for the week….
I always travel with my Kindle, and during the trip over I have the time to read my book and magazines.
I'll unwind with…
A walk, a bit of shopping and a dinner with my friends who live in New York.