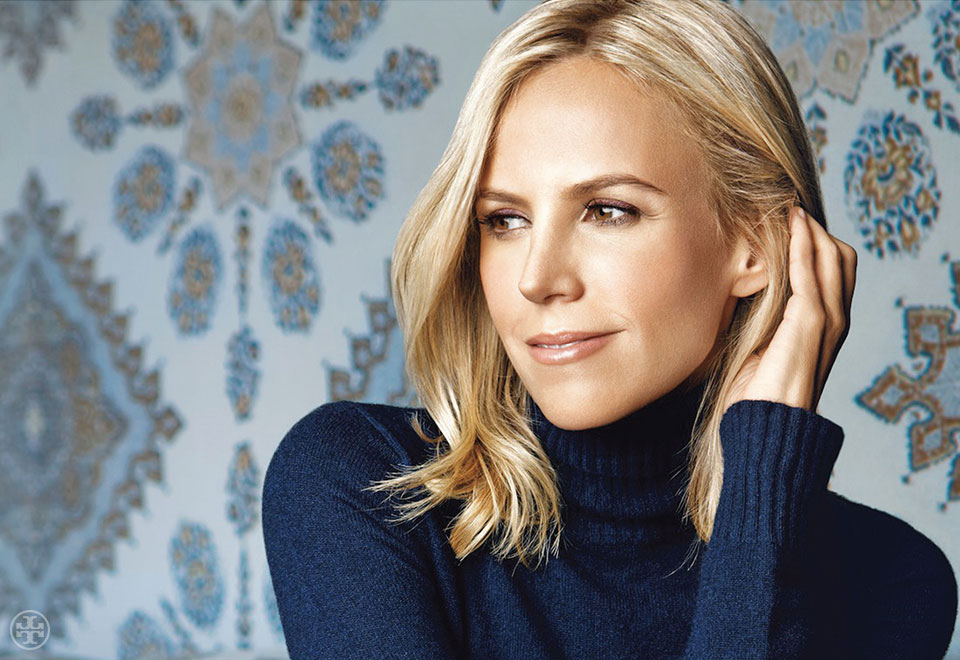 Feminine and tomboy, citrus and floral — captured in Tory's first fragrance
What inspired the fragrance?
Fragrance is part of my personal history — my parents each had their favorite scents that are so tied to my memories. It's something I wanted to do for a long time. I'm happy with the result; the fragrance is a balance of femininity and tomboy, citrus and floral, grounded and graceful.
What is the scent like?
There's a brightness to the scent when you first smell it, and then you realize that it's more complex. We mixed crisp citrus and fruit like grapefruit and neroli, feminine florals like peony and tuberose and warm woodsy cedar and sandalwood. The signature note is vetiver.
Why vetiver?
My father Buddy wore it. It's traditionally for men but versatile enough for women to wear. Also, it has a little unexpected edge, which I love.
What was the process like for you?
It's a lot like designing the collection — a process of trial and error until you get the right mix. It was great working with our partners at Estée Lauder, who have such an incredible history with fragrance and beauty.
What is your first fragrance memory?
My mother Reva had an incredible tray on her vanity that was filled with vintage perfume bottles and atomizers. I remember playing with her fragrances when I was young and trying to guess the ingredients.
Tell us about the bottle…
It's something I would want to keep out on my vanity, and I kept thinking about all the beautiful bottles and atomizers my mother collected.
It's a striking design…
The cap is fretwork — one of my favorite design elements. It was part of my parents' vernacular — we had a pair of Chinese Chippendale chairs in my childhood home — and it naturally became a look I gravitate towards. I also love the way the bottle feels…substantial.
What else are you launching?
We're doing a capsule beauty collection. There are three products: a bronzer, a lip-and-cheek tint and a sheer lipstick, all inspired by my love of a natural yet polished look. We also have a bath and body line and beautiful solid perfume pendant necklace.
What's your beauty philosophy?
I've always believed that less is more.