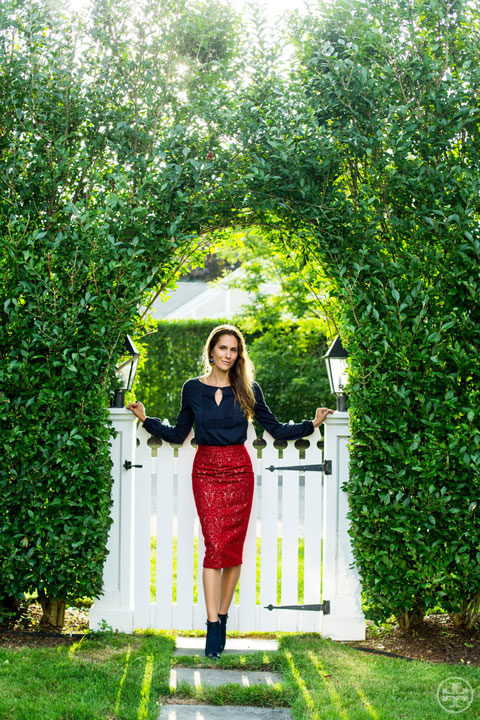 The Editor-in-Chief of Manhattan and Beach magazines tells us what makes this summer getaway favorite the perfect place for fall.
Our favorite fall traditions include…
Seven Ponds Orchard in Water Mill is a great place to take the kids for apple and pumpkin picking, hay-riding and corn maze-disappearing. They grill the fresh corn there and the kids love to eat a cob like it's an ice cream.
My children most look forward to…
Trick-or-treating on Halloween in Southampton's village, where all the stores give out candy and little toys. I like it because it takes place during the day, after the parade. It's also a great time to take the kiddies to one of the vineyards on the North Fork, for grape harvesting season. The vineyards are celebrating 40 years and are offering especially fun activities.
My favorite spot for a cozy dinner is…
Fireside at a locally-sourced restaurant like 1770 House and Maidstone in East Hampton, Pierre's and Topping Rose in Bridgehampton, Vine Street and Maison Blanche on Shelter Island or Robert's in Water Mill.
My fall Hamptons fashion essentials are…
My Tory Burch navy blue cashmere pullover from Tory's East Hampton store, my J Brand jeans from Tenet in Southampton and my Isabel Marant boots.
Here I'm wearing…
Tory's Lillian top, Debra skirt and Milan booties — perfect for a holiday dinner here. A dash of her new fragrance (I love it!) completes any outfit.
One of my favorite fall activities in Southampton is…
Surfing while the water is still 70 degrees and the ocean air is fragrant with the influx of fish. The air has a slight chill which makes me appreciate those last days of Indian summer all the more.
My perfect fall Sunday is usually spent…
At home on the trampoline with my three kids piled on top of me, giggling, with leaves in our hair and corn on our breath.