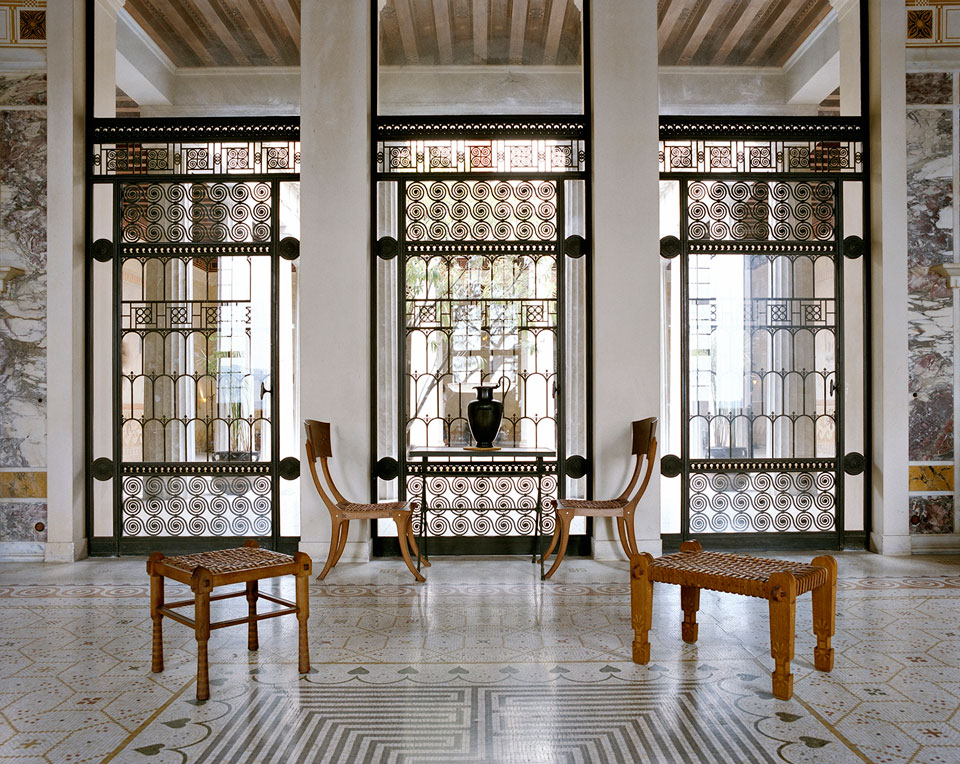 No one can capture a home quite like photographer François Halard. The son of famous French decorators, who has a new book out, manages to mesmerize on both a grand and supremely intimate scale.

Favorite childhood memory…
Just the nostalgia of growing up in an 18th-century house in Paris surrounded by paintings, fabrics and books.
My most memorable portrait sitting…
I can't seem to choose between two people I completely admire: photographer Richard Avedon and painter Cy Twombly. Both their works were a source of inspiration for me. It was a highly rewarding privilege to spend private time alone with them with my camera.
My secret to coaxing a good portrait from the camera shy…
Just make people at ease and as relaxed as possible. Then catch the moment.
When I enter someone's home for the first time, I find myself…
Trying to find the right angle to photograph it.
Most memorable home I shot…
La Casa Malaparte, the house of Italian writer Curzio Malaparte in Capri. It took me ten years to be able to spend a day inside a house I had always admired for its modernist architecture. After seeing it featured in the Jean Luc Godard film
Contempt
, it stayed in my head as an iconic and magical place. I also have a very personal relationship to the house because it was [the subject of] my first exhibition and book at the
Rencontres photography festival
in Arles.
Most surprising interiors…
From Coco Chanel and Yves Saint Laurent to Miró and Julian Schnabel's studios — I tried to translate their world and aesthetic through my lenses.
Most curious curiosity I've seen in someone's home…
The painting of eggs by Lucian Freud at the Duchess of Devonshire's home in Chatsworth, England.
The story my own home tells…
My house in Arles, an ancient 18th century hôtel particulier, tells more about me than any portrait or biography you can read or see. It is both a living place and a working studio; a place of inspiration and a home for my collection of objects, art, photography and furniture.
My greatest tabletop treasure at home…
A Greek goddess statue.
Advice for those looking to create a designed space…
A good house should always reflect the personality and aesthetics of its owner. The key is to never follow rules…
My favorite homes…
In France, Paris' Maison de Verre by Pierre Chareau, Hôtel Lambert, Yves Saint Laurent and Pierre Bergé's apartment; the Villa Noailles, and Marie Antoinette's Hameau in Versailles. In Italy, The Villa Medici and La Malcontenta. Chatsworth and Houghton Hall in England. Dries Van Noten's garden and home in Belgium. The list is infinite. I am just happy to have been able to photograph such incredible places through the years.
Working with legendary art director Alexander Liberman taught me…
Alex Liberman was the person who introduced me to the whole world of Condé Nast and especially American Vogue, for whom I've been working ever since. The only advice he ever gave me was to always try to surprise him.