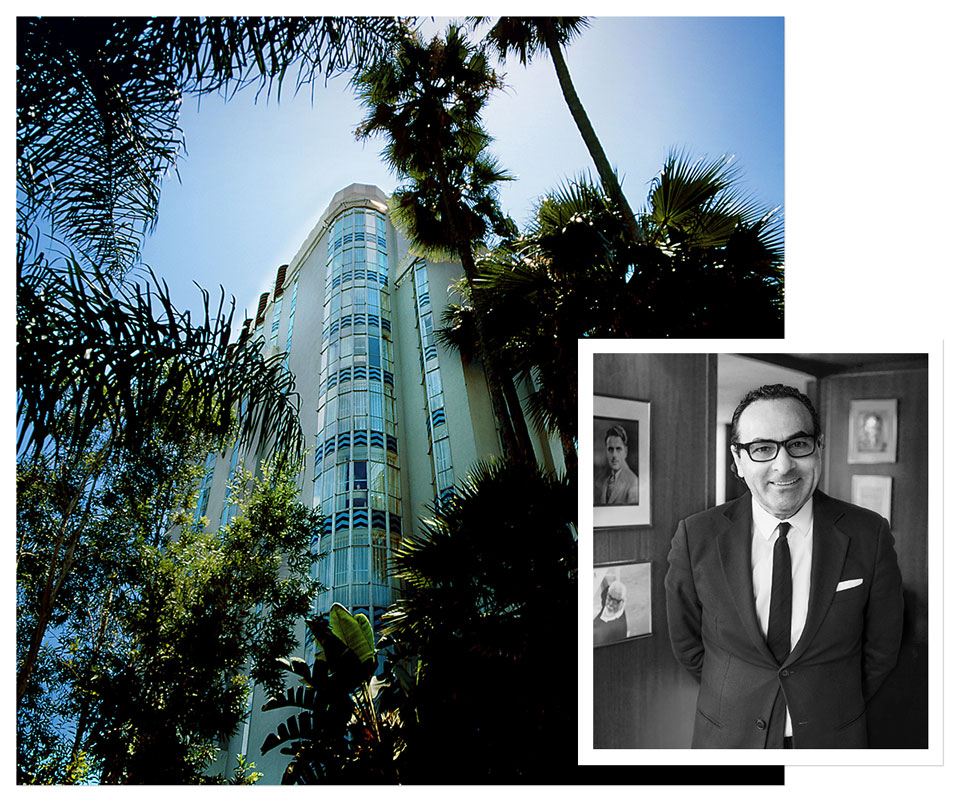 The maître d' at Sunset Tower Hotel's historic Tower Bar presides over a constant nerve center of Hollywood movers and shakers — and we talk to him, one on one, here.
L.A. is like no other city because…
It's the gorgeous climate. Best weather in the world. L.A. has everything New York does, but with more space.
Being best-dressed in L.A. means…
Casualness, whatever that means to you. For me, it's jeans and a shirt. L.A. is casual but has the best taste in the world.
The film or book that captures the Hollywood power scene best…
The Remains of the Day — it's all about me. Life dedicated to service.
The best part of my job…
The clientele. I can do this anywhere — but it's the pleasure of audience.
And the most challenging…
When we are packed, but celebs want in. The Tower Bar is not just for celebrities but for those who run Hollywood. There's a big range, from Betsy Bloomingdale to Nancy Reagan.
The must-have dish and cocktail to have if you want to be mistaken for a regular…
The Southside cocktail — made of mint, vodka, lime and topped off with champagne — and chicken pot pie
VIP I'm particularly starstruck to see…
It's hard to pick one, but I'm close with Sean Penn and Johnny Depp. Johnny is especially amazing because he has great fame and humbleness. I respect that. I respect achievement in any form.
The secret to being a good host…
Seeing others enjoy is the greatest fulfillment. It's never about the host. Creating magical moments for the guests; hopefully magical moments that stay forever in our clients' memories.
Most memorable night at Tower Bar…
I can't pick one. Often there is magic at the Tower Bar.
For more features from our L.A. Issue, click here.