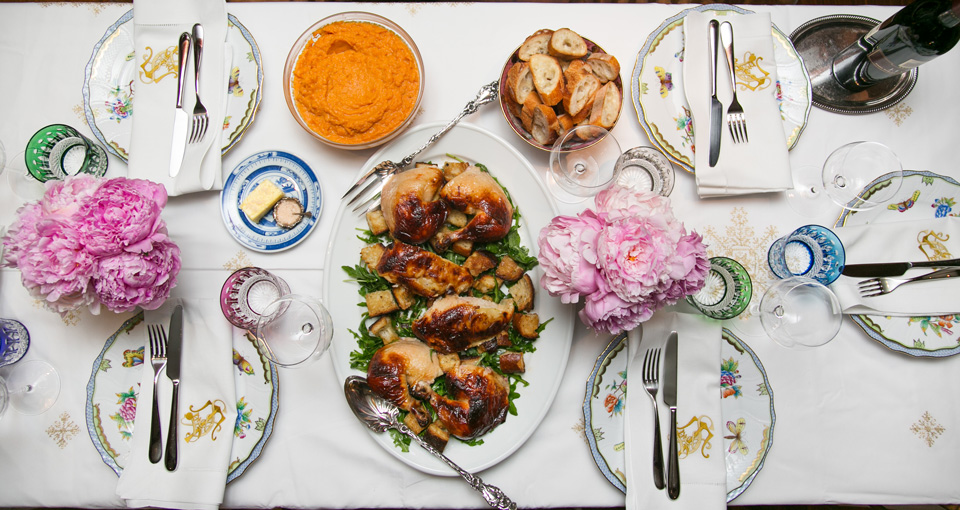 One of our favorite food magazines is back and just in time for Thanksgiving.
This baking-themed issue of Cherry Bombe is filled with festive recipes, from a "blushing apple pie" by Brooklyn pie shop Four & Twenty Blackbirds to perfectly mashed sweet potatoes from a dinner party hosted by Gagosian Gallery's Sarah Hoover (a.k.a. Mrs. Tom Sachs). The biannual magazine — devoted to women, style and sustenance — also features a charming interview with the legendary Alice Waters and shares the recipe for the madeleines served at Hermès' headquarters. If that's not enough to sate your appetite for all things Cherry Bombe, take note: co-founders Kerry Diamond and Claudia Wu just announced their first-ever food conference, taking place in New York City on March 9th, 2014.
For more features from our Food Issue, click here.