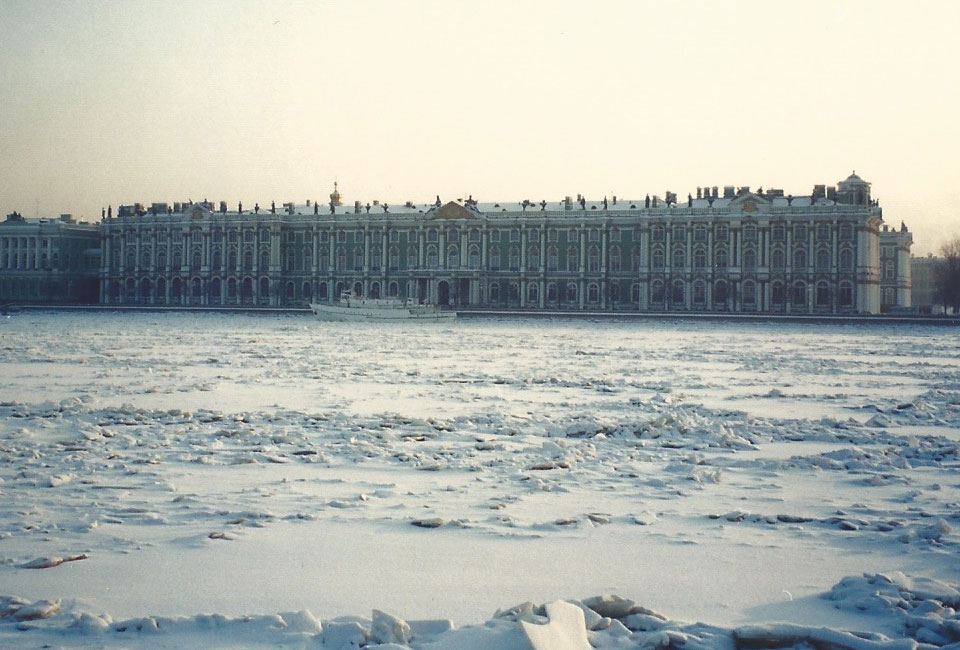 Right or Rude's Jeannie Pearman takes us
through a memorable New Year's Eve in the storied Russian city.
"When we lived in London, my husband Dick and I always read the travel ads in the
Sunday Daily Telegraph
. There were trips on the Concorde to exotic places. For younger readers the Concorde, operated by British Airways and Air France, offered supersonic air travel. It broke the sound barrier with 'sonic booms.' It wasn't as luxurious as you might imagine. The seats were two and two, four across and not that large. But it went to wonderful places in a hurry.
"An employee for Concorde chartered the plane when it was otherwise grounded and took groups to unusual places. For my father's 70th birthday we took Mother and Daddy to Cairo for the day. We started the royal treatment before we boarded the plane. We rented a white Rolls-Royce to pick them up at 6 AM. We whisked them to Heathrow and then it was off to the pyramids for the day with a ride on camels and a quick trip to the museum in Cairo. Whew!
"The trip was such a success that, in 1996, when Dick read about a New Year's Eve Ball in St. Petersburg we thought, 'Why not?' We asked a couple of our friends to join us and each family brought their children so we were 32 strong. I wanted to get everyone in the mood, so the night before our trip I invited our 'comrades' to our flat in Ennismore Gardens for borscht, chicken Kiev and moussaka. We had an enormous Christmas tree on which I hung Russian ornaments. Everyone took one home when they left as a memento of the evening. We were all so excited we could hardly sleep.
"We boarded the Concorde in the morning, the ladies all bundled up in Russian sable coats. Well, we did want to feel at home. After a day of sightseeing, seeing The Hermitage, going to the Pavlovsk Palace by sleigh (the home Catherine the Great built for her son, Paul and his wife, Maria Feodorovna) and seeing St. Ignatius (even more dramatic than St. Peter's or Notre Dame), we prepared for the New Year's Eve Ball at Taurida Palace!
"When we arrived, we walked through a gorgeous oval-shaped front hall to get into the ballroom. We were greeted by eight-foot ice domes, each filled with a different flavored vodka. Skol! After filling our fluted glasses with bitter lemon vodka, we walked into what looked like heaven… twinkling candlelit crystal chandeliers sparkling above tables set with silver cloths and candelabras.
"Strolling violinists played as we wandered around the elegant ballroom, looking at the other guests. Men were in black tie or tails, of course. The women radiant in velvet or satin evening dresses and were covered with jewels. Young ballet dancers — straight from the Mariinsky — were pirouetting in and out among the guests. Even Cossack dancers sprang merrily among them.
What a night. I will never forget the year we went 'Russian off' for New Year's Eve!" — Jeannie