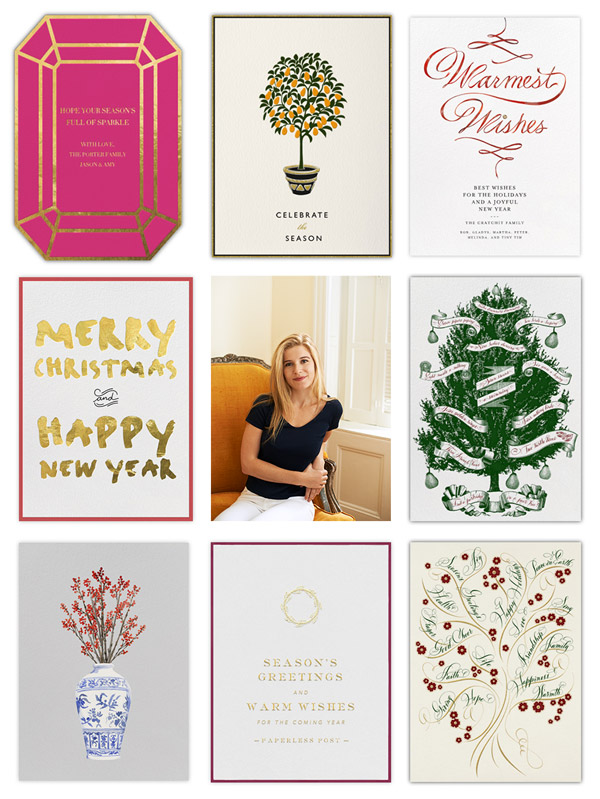 The co-founder of Paperless Post on how to send the season's tidings in style.
The perfect holiday card begins with…
A great photo.
And don't forget to…
Choose a card that is a good backdrop for the photo(s) — color, design and style!
My tip for crafting the perfect message…
Short, and from the heart.
To make your holiday card stand out…
The verbal message should be in your words, your voice.
Best way to add a personal touch…
Mix up different accent fonts, font sizes and font colors to further convey your message.
My first holiday-card memory…
My parents have this little wooden sleigh that they keep all of our holiday cards in. I remember going through it and looking at everyone's brothers and sisters and seeing how they'd changed over the year.
Favorite holiday card sent…
Last year's on Paperless Post. It was memorable because it was the first holiday our card was created on the site, printed on cardstock and sent offline.
And received…
My cousin had a new baby last year and sent her holiday card out using our paper holiday line on Paperless Post. It was simple and modern — a full-bleed photo on one side, and a warm message on the other. (I greedily took an extra amount of pride in the whole event, as I had introduced her to her now husband a few years before.)
The most creative card I've seen…
I have seen many creative holiday cards in the past — either they were very conservative (photo mounts on cotton paper), or basically just long photos with writing in sharpie. Enhancing people's ability to express themselves visually and on high-quality cardstock was one of the reasons we had the desire to get into paper.
Paper vs. paperless cards…
Paper is great because receivers can put them on the mantle (especially if they are folding). As a sender, you can order envelopes with a custom return address. Paperless is great for people who live far away, you get immediate feedback and can send them last-minute! And to have all your digital cards, both sent and received, archived in one place (Paperless Post Box) is a perfect way to save holiday memories.