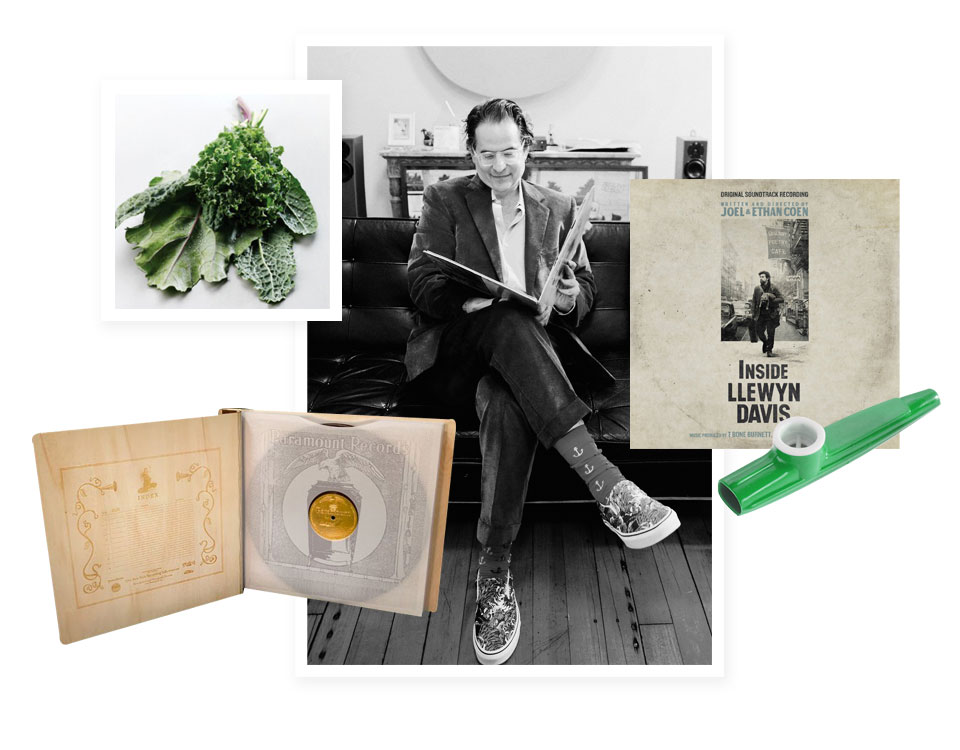 Search Party Music founder Randall Poster, who sets the soundtracks for
everything from Wes Anderson movies to HBO's Boardwalk Empire, shares his music gifting musts.
Favorite holiday music video of all time…
Do They Know It's Christmas?, because of Boy George.
Best gift to give the serious music lover without breaking the bank…
Bob Dylan's Bootleg Series, Vol. 10 has been on repeat since I got my hands on it. Coupled with the soundtrack to Inside Llewyn Davis, you can do a little low-cost time traveling.
And when you're going for broke…
Jack White and his Nashville crew spent years putting together this incredible box set: the Rise & Fall of Paramount Records. 800 songs, two books and six LPs, all of which come in a handcrafted oak case modeled after those which carried phonographs in the 1920s.
When it comes to stocking stuffers…
You're never too old to rock a kazoo.
Best children's gifts to give the budding musician…
A DVD of School of Rock and a box of Mallomars.
If you're gifting concert tickets this season…
Tickets to see Rihanna in Barbados or some such place.
Holidays at my house now includes…
Kale.
Best app for the music lover…
Shazam!!!!
Favorite holiday music memory growing up…
The retracting gym floor at the school dance in It's a Wonderful Life.