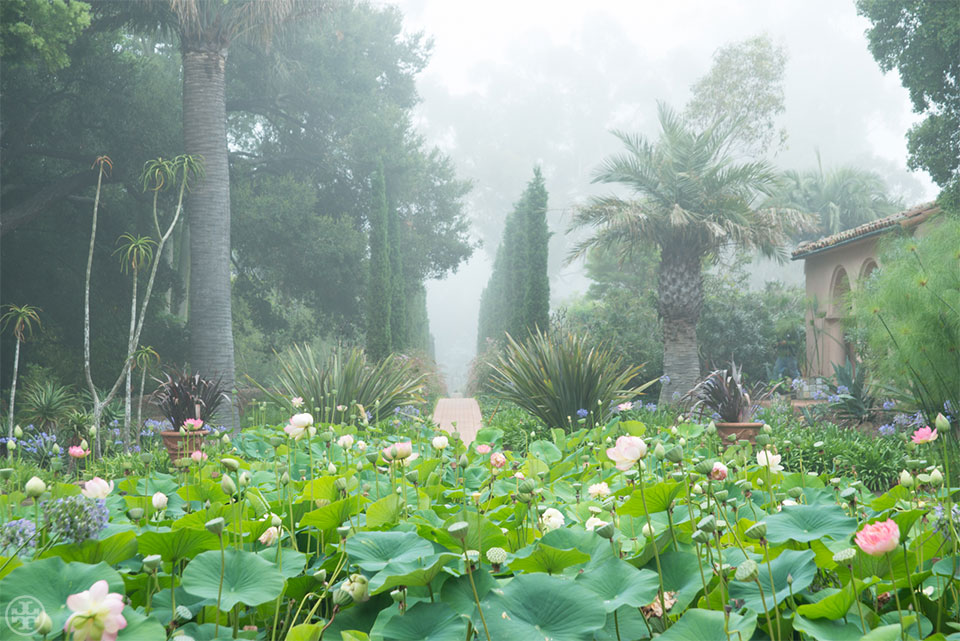 A glimpse at the exotic backdrop for Lisa Eisner's film
featuring the Rodeo Drive Collection.
Polish opera singer and socialite Ganna Walska married six times, but her true love turned out to be an estate just outside Santa Barbara, California — to which she devoted 43 fruitful years. There, she transformed a sprawling 37 acres into her otherworldly Lotusland, hanging succulents that call to mind jellyfish, planting the swimming pool with her beloved lotuses and collecting priceless rare specimens — some of which are extinct in the wild. Her "million dollar garden" — named after the amount she fetched auctioning off her extensive collection of diamonds, sapphires and emeralds to finance the grounds' development — is now open to the public, by appointment only.
Watch the film and learn all about the film's inspirations and soundtrack.
Read what Tory has to say about Rodeo. And for more about L.A., go here.