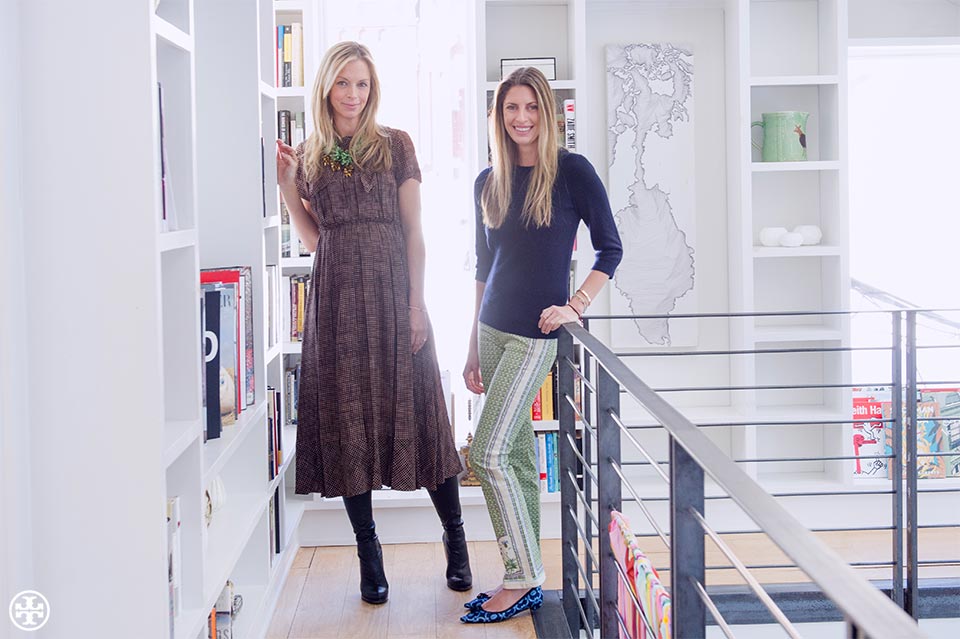 Former Vogue editors Meredith Melling, (left, wearing Tory's Brynn necklace) and Valerie Boster (wearing the Mia pants) open up about their new venture, La Marque, and its vision.
La Marque is…
A creative consultancy focused on bringing an editorial point of view and narrative to our clients.
Most exciting thing about launching…
Making our "marque" in the industry.
And the scariest…
Not having tech support! Kidding (sort of). For us, launching a new company does not feel scary per se — perhaps a better word is daunting. The most important thing is that we never lose a sense of who we are or what we bring to the table, and to stay true to our vision — we would tell any client to do the same.
In fashion, three key elements to success…
Indefatigable passion, unbridled imagination and to have the courage of your convictions.
The best business advice we've received…
"Fashion is not about looking back. It's always about looking forward." — Anna Wintour
Working at Vogue was…
Everything.
True style is…
Inherent.

Entrepreneurs we admire…
Amazon's Jeff Bezos — a true innovator and democratic thinker. His eye is always on the future, and he's consistent and commendably private when it comes to his personal life.
TOMS's Blake Mycoskie — an admirable peer who created a business model that inextricably combines commerce with philanthropy. He's made a generation of entrepreneurs come to feel that it would be irresponsible to launch a company without an element of social responsibility.
J.Crew's Jenna Lyons — because of her monumental success at transitioning a well-loved but outdated brand into a covetable must-own for today without alienating the core customer.