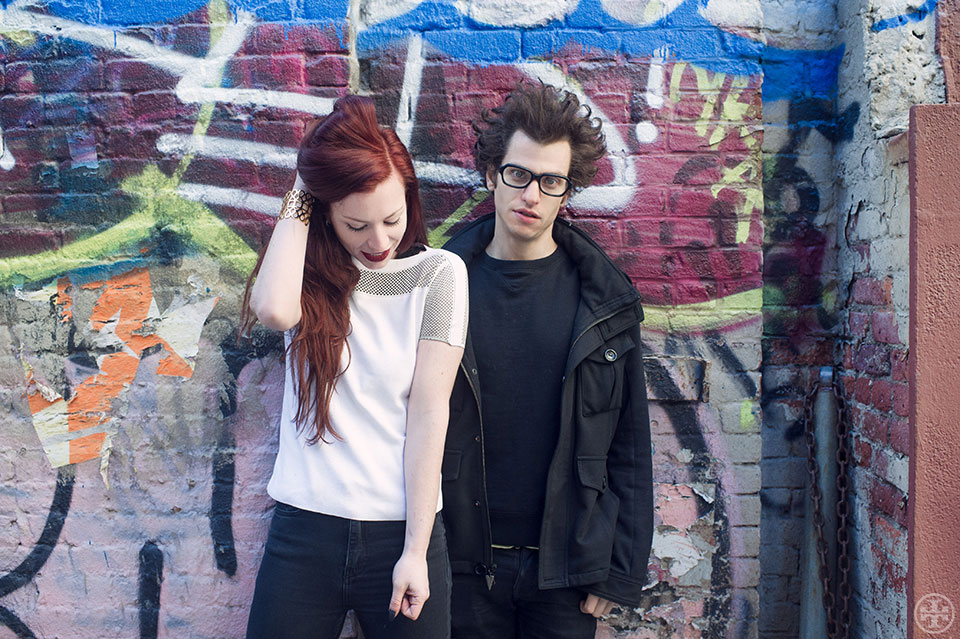 ASTR band members Zoe Silverman, here wearing Tory's Kane sweater and Lace cuff,
and Adam Pallin talk tunes and stage style.
The story behind the name…
Both of us are into mythology, and Greek astrological deities were something we kept coming back to. Coincidentally, the studio we were working out of was right by Astor Place, so that may also have helped us choose the name.
We met when…
A mutual friend introduced us and urged us to collaborate musically. It took us a few non-studio hangs to figure out we might have some chemistry. Those initial hangs were at the café of a yoga studio where our friend was teaching, so technically we met through yoga.
And decided to form a band when…
Once we had written a handful of songs, we started to see a pattern and thought, "This is kind of interesting so let's see where this goes."
Our sound, in one word…
Cinematic
Our musical influences…
Aaliyah, Madonna, Janet Jackson and Sia.
Favorite place for live music in New York…
Webster Hall
And for the best dance party in New York…
Tiki Disco during the summers. Le Baron.
Our ideal mixtape…
Has to have balance. Some hip hop, some old-school R&B and new stuff that isn't too played out. When you make a good mixtape, make sure you have some songs not everyone has heard yet and some that people can sing the words to.
And it wouldn't be complete without…
Future — obsessed.
Our style onstage…
Zoe: Athletic-type gear but not gym clothes or jerseys. I wear sneakers because I dance a lot, and feeling comfortable and loose is important. Sometimes I'll wear skirts onstage, but it really depends on the mood I'm in.
And offstage…
Zoe: Casual, but it might be described as smart-meets-street. Jeans, sneakers but set off by something unique: a vintage tee, a chain, sometimes a cap.
First music obsession…
Spice Girls — who wasn't obsessed? They were everywhere — MTV, lunch boxes, tissue boxes…