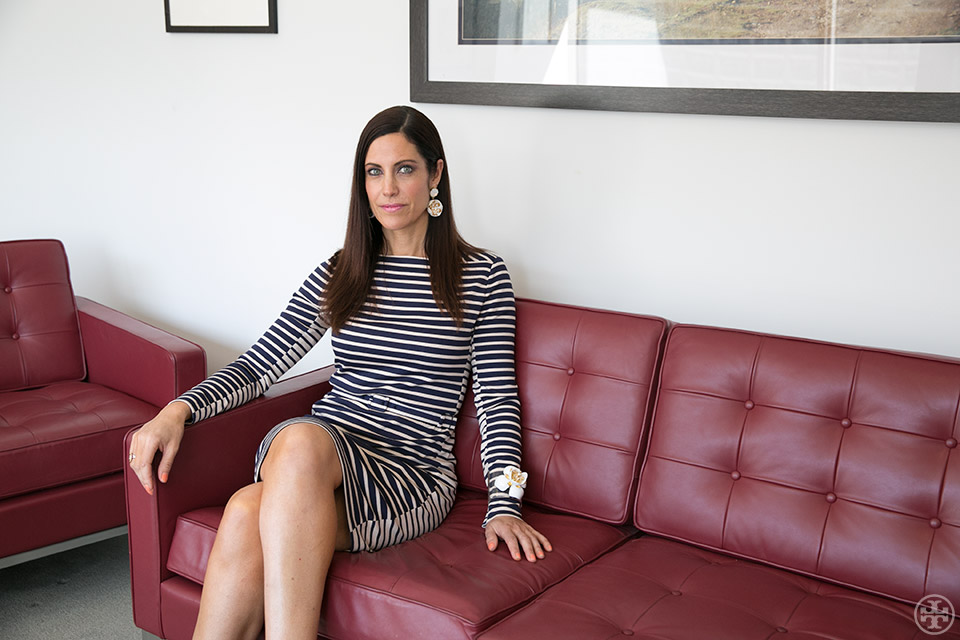 The CAA power agent, here wearing Tory's Callan dress, Courtlyn drop earrings
and Courtlyn cuff, shares her tips for taking on Hollywood's biggest weekend.
My mantra to get through the weekend…
Remain calm at all times and plan ahead. I have it down to a science, so I am able to focus on my clients.
Wardrobe essentials…
A gown by Dolce & Gabbana, Tory's Aria pumps and Crystal Rose earrings, and a cashmere wrap by Oats.
And non-fashion essentials…
Dr. Scholl's foot pads are a must. Nourish cream by Dr. Lancer, Omega-3 and Vitamin B12, La Mer under-eye cream and Living Proof Straight for my hair are all must-haves for the week, and I always have Epsom salts on hand to soak my feet in after all of the events are over.
What's in my bag…
Makeup for quick touch-ups, my Tory Burch atomizer, a
Tumi
iPhone battery pack charger — it's the longest lasting charger I've found! — and, of course, Altoids.
Beauty tips for staying refreshed…
I have learned to always carry a pair of foldable ballet flats. When your feet are in pain from standing all night, they can be a lifesaver.
The events and parties I'll attend…
The week started off early with Krista Smith's Vanity Fair Young Hollywood Party, the Bvlgari Decades of Glamou event and The Hollywood Reporter's Pret-a-Reporter party, all on Tuesday. Giorgio Armani's party for Martin Scorsese is Friday night, followed by the Independent Spirit Awards on Saturday morning in Santa Monica, which is then followed by the Night Before party on Saturday night. Sunday is the big day.
How to navigate the hectic schedule…
Be prepared! I have an itinerary for every event and plan my wardrobe, including at least one back-up dress, well in advance so that I can enjoy the weekend and be there for my clients.
Power-lunch spot…
Soho House. The kale salad and the salmon are two of my favorite dishes.
During Oscar night, I'll be…
Enjoying the evening with clients and colleagues.
After the weekend is over, I'll unwind by…
Refusing to wear any kind of heel for at least a week. I will get back to a more disciplined exercise routine on the weekends and spend more time hiking and being near the beach, which helps me relax.