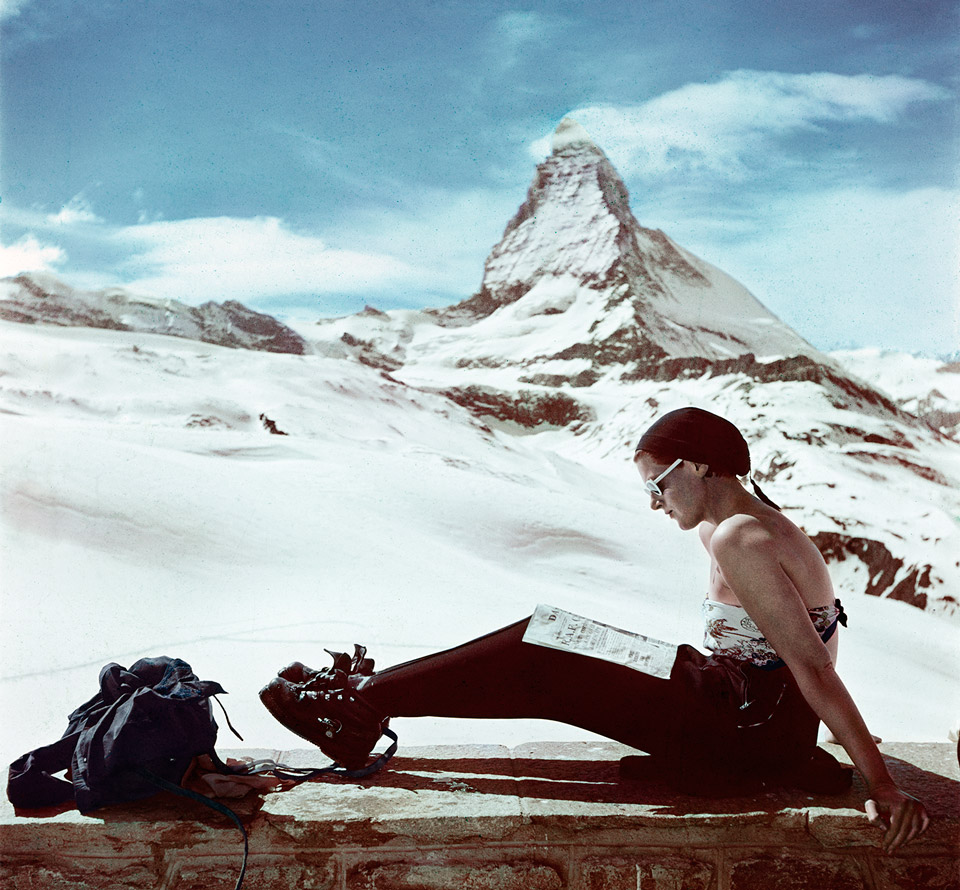 Hit the slopes this ski season — without stepping foot in snow (or at least, in a foot of snow). Check out photojournalist Robert Capa's colorful captures of postwar European ski resorts — featuring leisurely montages like the sunbather above — currently on view at New York's International Center of Photography. Or, hit your couch: Women's ski jumping is making its hard-fought Olympic debut in Sochi. Watch as Americans Sarah Hendrickson, Jessica Jerome and Lindsey Van soar through the air with the greatest of ease — at up to 60 miles per hour — all while trying to go as far as possible and stick the landing.
If you've been inspired to take a run or two of your own at the first sign of fresh powder,
may we suggest a few of our favorite ski destinations worldwide…
Niseko, Japan
On Japan's northernmost island, a cool boutique hotel, soba noodle soup,
cozy outdoor mineral baths and, of course, deep blankets of snow.
Gstaad, Switzerland
A grande dame of skiing, Gstaad has Alps for days — and its Palace hotel
once housed Grace Kelly and Elizabeth Taylor.
Sun Valley, Idaho
75 downhill runs on Bald Mountain and a Hemingway legacy dating back to 1939,
when For Whom the Bell Tolls was finished in suite 206 of Sun Valley Lodge.
Huaibei, China
As close as you'll get to skiing the Great Wall of China — the local resort is surrounded
on three sides for quite a view.
Stowe, Vermont
Idyllic New England, with a little Sound of Music — the Von Trapp family
opened an Austrian-inspired ski lodge here in the Fifties.