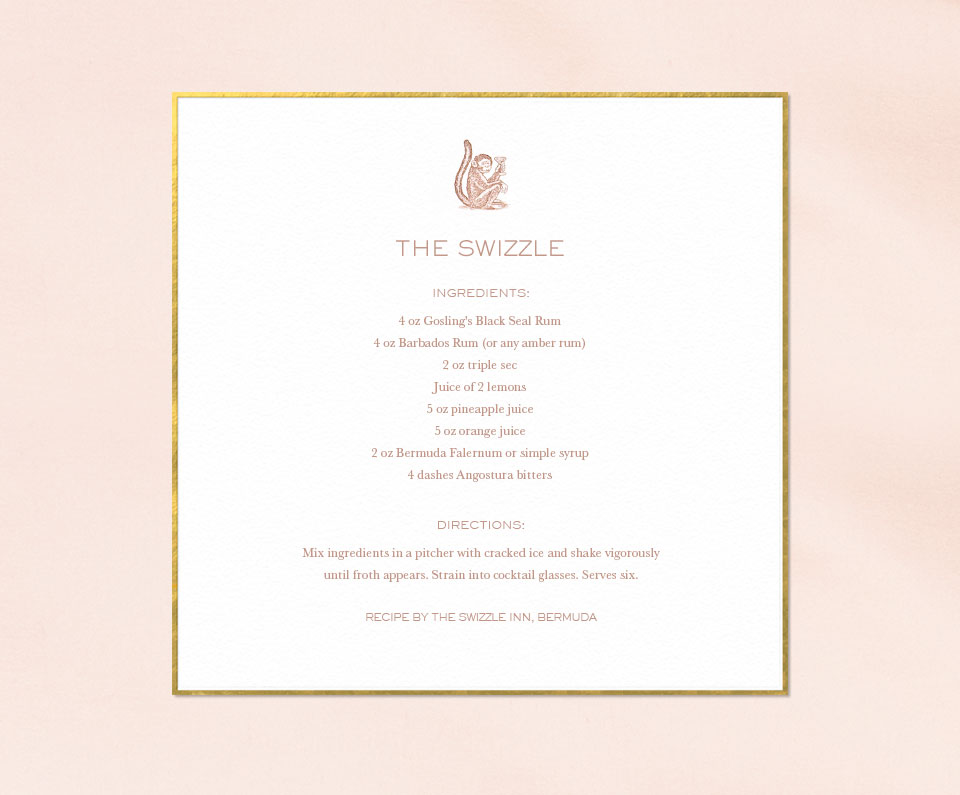 The Swizzle is an old-fashioned drink that's beloved by Tory's parents and brothers.
It's also
the name of one of our new lip colors
, a reddened plum with a delicate sheen. Here, the recipe for the classic — which comes not shaken or stirred, but swizzled with a wooden swizzle stick — straight from the home of the rum swizzle, Bermuda's
The Swizzle Inn
.