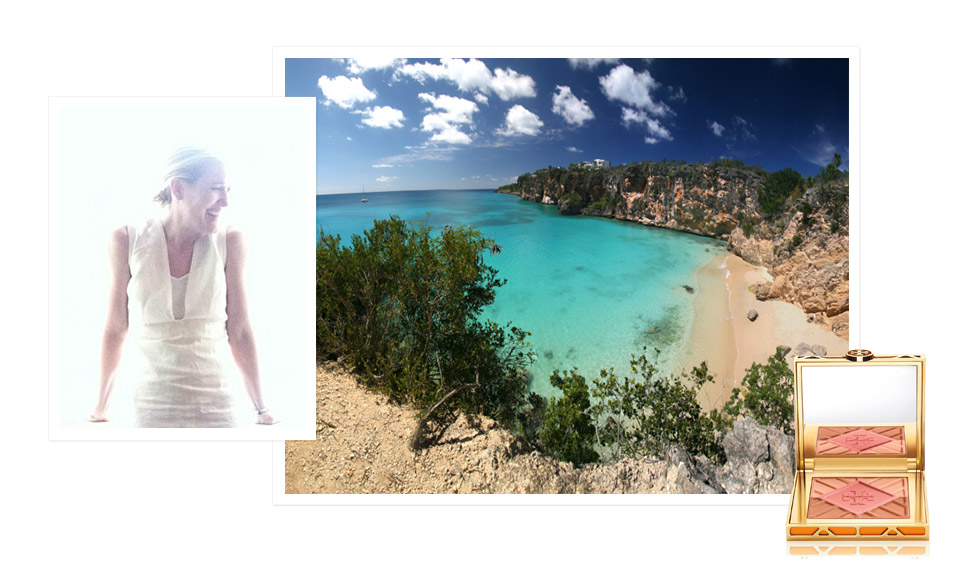 W's Beauty Director shares her secrets to the perfect sun-kissed look, whether you're beach-bound or landlocked.
My beach beauty essentials…
Super-high SPF (Invisible Zinc or MDSolarSciences Mineral Tinted Sunscreen) on my face and an umbrella or at least a wide-brimmed hat over that. My skin doesn't know the meaning of "tan."
Tips for the perfect sun-kissed look…
I don't get the allover bronzed look. I prefer a bit of "tan" just on the protruding parts of the face, so it looks like the sun hit there. Brush a pale bronze blush over cheekbones but also on temples, nose and a bit on the forehead.
My beach beauty icon…
Ali McGraw in her Camp Tuckahoe camp counselor uniform in Love Story. White shorts, black t-shirt and ponytail.
For the perfect beach lip…
No gloss, no red. If it's an evening beach party, I'll try to rock a semi-sheer coral, but I'm usually just a sheer lip balm lady 365 days a year.
And when it comes to the eyes…
Maybe a little waterproof eye pencil under my upper lid (Lancôme Le Stylo Waterproof in Cafe Noir) and my hearty tubular mascara, Kevyn Aucoin Volumizing proof mascara.
And hair…
Personally, I think there's nothing chicer than a messy low nape, half-looped pony.
Favorite nail color for the beach…
I'm really into muted greens for my toes. Either Rescue Beauty's The Mosses Mar or YSL's Jade Imperial.
Favorite beach destination and why…
Camp Tuckahoe. Just kidding. Anguilla. The water is perfect.
My advice for that worst-case burn scenario…
A mask made of yogurt. Yep. Hopefully, you've got some non-flavored stuff in the fridge.
The best way to fake a natural beach look when landlocked…
See above with blush and messy pony.