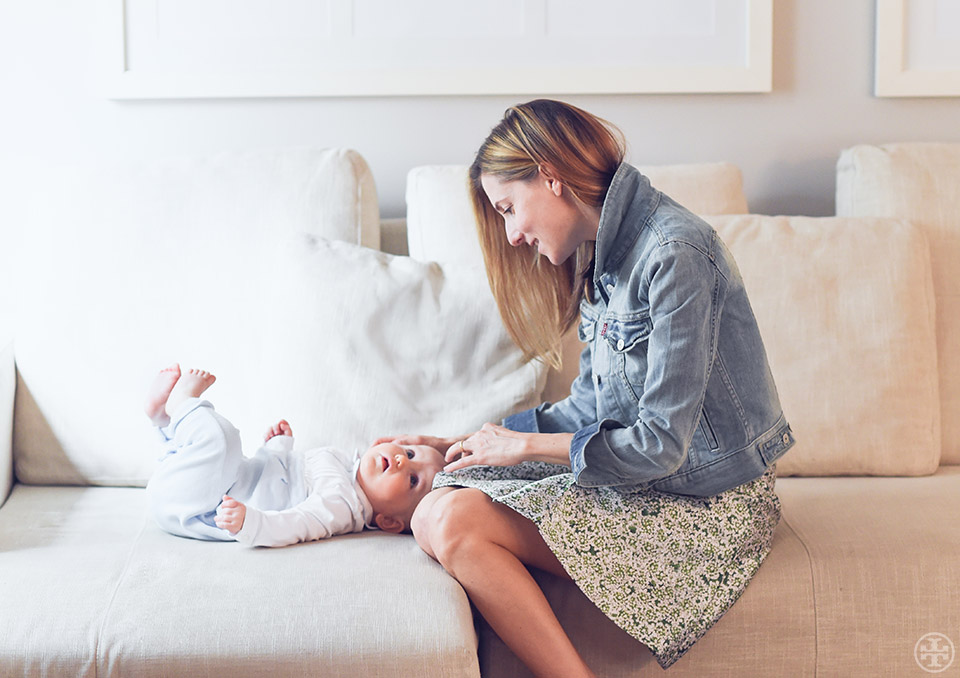 The ever-chic Marina Larroudé does double duty — not only is she Style.com's Fashion Market Director but she's a busy mother of two. Here with her son George and wearing Tory's Henrietta skirt, she talks to us about her own Mother's Day traditions, plus a few from her native Brazil.
My style mantra…
Always keep it personal — it's about what
you
want to look like.
And personal styling trick…
Pick one item to be special/unique (skirt, dress, shoe) and keep the rest as simple as possible.
First fashion memory…
My jelly sandals when I was a kid.
A Brazilian Mother's Day tradition…
Lunch with the family. We are all very family oriented.
Best Mother's Day gift I've given…
A love letter.
And received…
A love letter.
My own Mother's Day traditions…
Lunch with my kids and family, and activities in the afternoon (e.g. a ride in Central Park, spending time in the playground). No specific tradition… I guess I have to start one!
Best style advice from my mom…
Whenever hosting, tone down your style. It makes everyone more comfortable.
Best lesson learned from being a mom…
It's more about what you do than what you say. You have to lead by example and give lots of attention
One lesson I hope to pass on to my kids…
I want them to know the difference between what's right and wrong. If they get this right and work hard, they are set for life.
Read more features from our Mother's Day Issues, past and present.