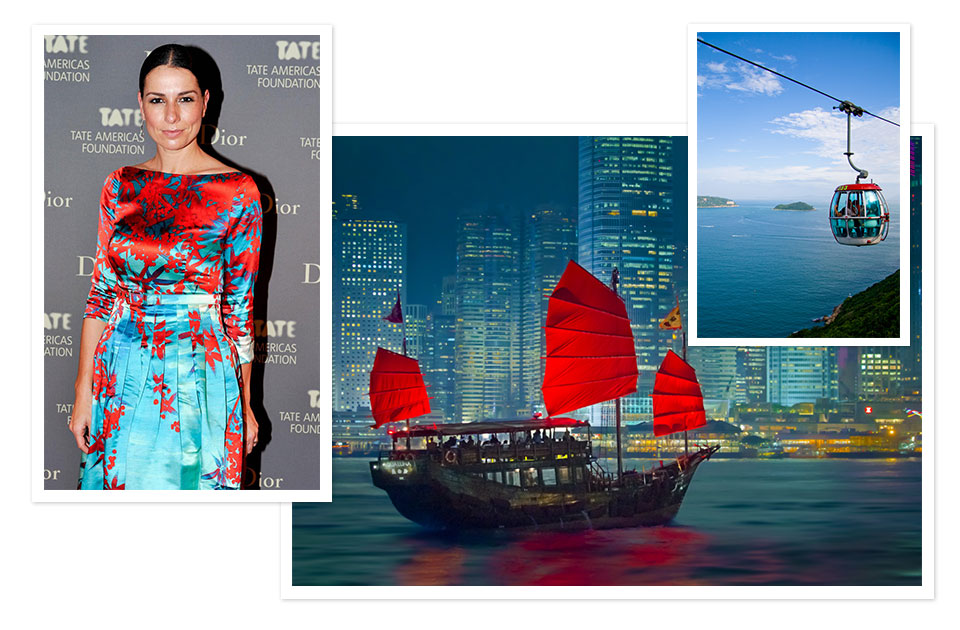 Russia-born Yana Peel is very much a Hong Kong insider now — that's where the CEO of global debating forum Intelligence Squared Group lives with her husband and kids. With Art Basel Hong Kong underway, we chat with the entrepreneur — who's also a major art lover and advocate — about her adopted city, what to do there and how to navigate the fair action this week.

Insider tip to navigating Art Basel HK…
Book a guided walk through the highlights with an informed volunteer from Para Site.
And Para Site is…
One of the most active nonprofit art venues in Asia. I co-chair the board there and, for Art Basel, we're taking over five disparate locations to stage an exhibit, Ten Million Rooms of Yearning. Sex in Hong Kong, which focuses on the relationship between sex and desire in the context of Hong Kong society and history.
This year, I'm looking forward to seeing…
Ryan McNamara's debut performance in Asia at Chai Wan Mei, the art-and-design open weekend in the Chai Wan arts district. We have commissioned him to create a major new immersive piece, Score. Working with local Hong Kong dancers, it will continue McNamara's exploration of choreography spectacle and how we connect in the age of the Internet.
Young designer talent to watch…
Nadim Abbas, who will be curating the Absolut cocktail bar-as-installation. He follows in the footsteps of
Adrian Wong
, another great local intellectual wizard.
Other events this week I'd recommend…
Events at Spring Workshop and Asia Art Archive, two of Hong Kong's leading not-for-profit art spaces dedicated to showcasing the best regional art to the world and bringing the best international ideas back home.
My favorite restaurant…
Duddell's — it's not only my favorite restaurant but the axis around which my days and nights so often revolve! Working with the owners, I curate an arts program there and, during Art Basel, we'll be presenting Aftermath, an exhibition by Philip Tinari, the celebrated director of Beijing's Ullens Center for Contemporary Art. The show reunites a number of Chinese contemporary artists from a seminal artistic movement 15 years ago, Post-Sense Sensibility.
Best spot for a cocktail…
Aberdeen Street Social or Café Gray at Upper House, followed by a late-night visit to Club FLY and finally DROP.
If you need an escape from the crowds…
Come to the Southside, where I live, for a hike across the Dragon's Back and some fresh coconut juice when you reach the finish line in Shek O!
When in town, art lovers should also visit…
The Cattle Depot — an abattoir-turned-artists' commune — showcasing 'You.', an adaptation of Lee Kit's solo show at the Venice Biennale. It is organized by the brilliant team at M+, the West Kowloon Cultural District museum expected to open in 2017.
Secret only a local would know…
The best foot massage in town — the spa equivalent of legendary nightclub Dragon-I — is Ten Feet Tall! It's from the same founder.