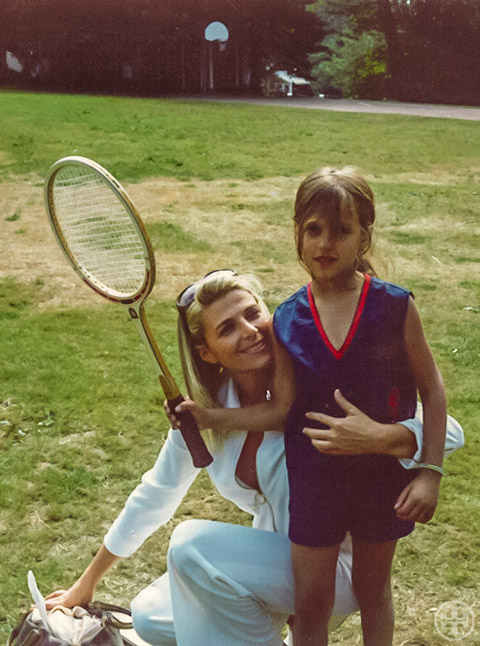 This Mother's Day, Tory shares her lessons learned from Reva.
1. Always be open to new ideas, people and opportunities. And always treat everyone equally and with respect.
2. See the cup as half full. No matter how bad things may seem, there is always a new day around the corner.
3. Be independent. It's something I hope I'm teaching my boys.
4. Tennis! She taught me everything I know about the game. Growing up, we would play for hours. We would play round-robin games into the night.
5. When traveling, take pictures, ask questions and be adventurous. And when packing, bring pieces that you know you love and look good in — and that don't wrinkle easily.
6. Whether you're entertaining a party of six or 100, put in the same amount of energy, detail and effort. And make sure your guests feel comfortable, welcomed and at ease.
7. Wear the dress, don't let the dress wear you.
8. It's extremely important to take good care of your skin. Apply sunscreen and moisturizer and, when it comes to makeup, less is more.
9. Sit back and spend time with yourself and think things through. And she's right — it always works. I feel completely re-energized when I spend a night in with my boys. It puts things in perspective.
10. Anything is possible if you put your mind to it. Both my parents believed in me and taught me to believe in myself.
Read more features from our Mother's Day Issues, past and present.