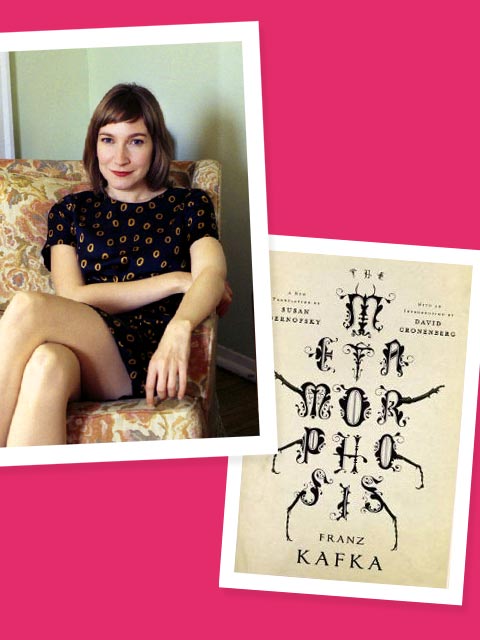 Sheila Heti is the author behind How Should a Person Be (named one of the best books of 2012 by both The New York Times and The New Yorker), the founder of monthly lecture series Trampoline Hall and — along with Leanne Shapton, below — one of the writers behind the upcoming book Women in Clothes. Here, she answers a few Book Issue Q&A's.
Book that changed my life…
​Kafka's The Metamorphosis. ​I read it as a teenager and it was my first understanding of the fact that in writing, you have utter freedom. Before, I thought that you had to write in a certain way about certain things — like very realistic stories about children tramping through the snow. But after reading Kafka, I realized you can do anything you want. Before, I had thought that maybe I wanted to be a writer, but after The Metamorphosis, I was sure.
And if I were stranded on a deserted island, the one book I'd want with me…
Some book with big photos of other peoples' faces. I think faces would be the first thing I'd miss.