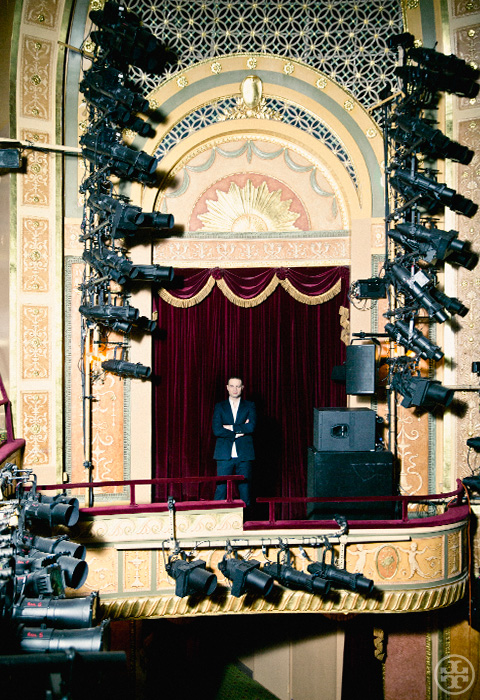 Broadway's biggest night is here: the Tony Awards. As the Great White Way gathers, we shine a spotlight on the Founder of Jujamcyn Theaters, home to Kinky Boots, The Book of Mormon and tonight's most nominated show, A Gentleman's Guide to Love & Murder. He talks all things theater and — as founder of Culturalist, the social network for sharing and creating Top 10 lists — shares his Top 10 faves, too.

As an entrepreneur, never be afraid to…
Focus on the details of design and aesthetics. What it looks like is the first thing they see.
Advice to would-be entrepreneurs I wish I knew starting out…
It will take more time than you thought and it will take more money than you thought and it will be more rewarding than you thought.
The play that changed my life…
When I was seven, my mother took me to see the original La Cage aux Folles on Broadway, and we had the opportunity to go backstage. I saw all the wigs and costumes and props stored in the dressing rooms that I had seen moments before live in performance. It was the first time I made the connection between the off-stage life of the on-stage elements, and a life-long fascination with the process of creating theater began.
Insider tip on selecting the best seats in the house…
Often the mezzanine offers the best view, where you can take in the entire scope of the stage.
Favorite post-show dinner spots…
Bond 45 (super-thin chicken paillard) and Orso (best liver ever).
And for drinks…
Bar Centrale (try the deviled eggs).
The Broadway soundtrack to my life…
Different scores for different phases of my life. Into the Woods, Falsettos, Once on This Island, Pippin and so many more have spoken to me.
My top five "Top 10" lists on Culturalist…
1. Top 10 Worst Things That I Don't Like That Everyone Else Seems to Love
2. Top 10 Best TV Women I Want to Be Friends With
3. Top 10 Best Broadway Musicals That Will Always Have a Place in My Heart
4. Top 10 Best Celebrities I Would Invite to a Dinner Party
5. Top 10 Best Books of My Childhood